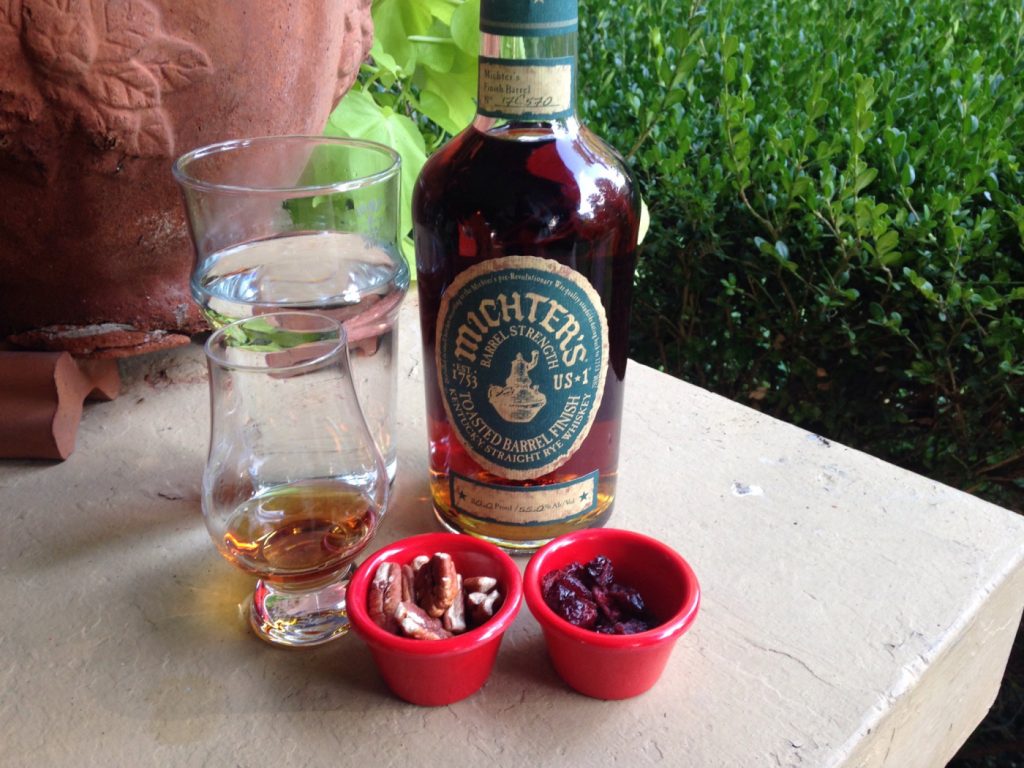 I love the Michter's Toasted Barrel Finish Bourbon and I was excited when they released this rye finished in the same manner. I am doubly excited because they decided to release the rye at barrel strength as well as toasted finish. For those not familiar with what Michter's does with their toasted finish products let me explain. They take a whiskey that is fully matured in the new charred oak barrel at 103 entry proof and dump it into a tank. They then use this whiskey to fill new barrels that have been toasted deeply but not charred for an additional period of time. In this case it is their rye whiskey.
This is a barrel strength product. The Toasted Finish Bourbon is bottled at 91.4 proof but the rye is going to have a range of proofs from 107 to 111.8 proof. This is being bottled as a single barrel product so there is a variety of proofs being released. In this case I have a bottle of 110 proof rye.
Michter's Barrel Strength Toasted Barrel Finish Rye
Proof: 110
Age: NAS
Nose: Hot Caramel Danish right out of the oven with some baking spice cinnamon and nutmeg. A little chocolate covered cherry is hiding in the background.
Taste: The chocolate cherry comes out on the taste with caramel and baking spice leading into the finish. After eating a cranberry it enhances the cinnamon spice without losing the chocolate cherry flavor. After eating a pecan makes the fruit more citrus and the spice is pepper.
Finish: Long and spicy leading into a dry oak finish. A cranberry makes the finish a little sweeter at the expense of the oak. Still plenty spicy though. The pecan makes the finish more peppery and enhances the oak dryness.
Notes: This whiskey has a glorious amber color with big complex flavor. I decided that this rye deserved a My Father The Judge Cigar because of the rich chocolate flavor in the smoke. It does not disappoint. The smoke really enhances the chocolate in the rye and the rye adds some sweet spiciness to the smoke. A great pairing for the evening.