The Whiskey Bible came out last month and touted Canada's Crown Royal as 2016's top whiskey.
p> Beyond the latest flash whiskey, ratings games and marketing hyperbole, here is a whiskey-gift guide that takes into consideration occasion, taste, price-differentials, and availability: All factors to consider before buying a whiskey gift.
We'll set you up with the scenario – and a few whiskey suggestions for the occasion. (Note: Depending on where it's from, whiskey can be spelled with or without the "e.")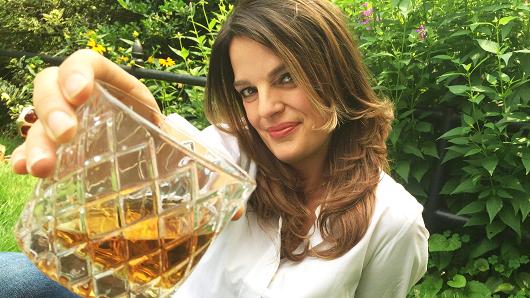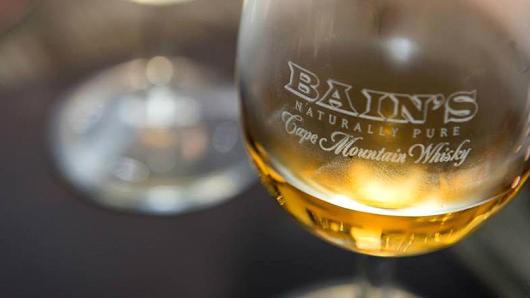 Cool guy at the party
You are headed to a holiday party. You don't want to break the bank, but you want to show up with something suave-looking that is versatile enough to be mixed into a cocktail for those who like something sweet, thrown over ice or served neat for an aficionado.
Hochstadter's Vatted Rye Whiskey ($34.99). This nice, little vatted rye (sourced from a variety of distilleries across North America) makes an excellent, classic Old Fashioned. On the rocks, the whiskey's peppery notes smooth out just enough to let a sweet vanilla note pop. Served neat, it piques the tongue the way a good rye should. It's brand new, carries some folksy packaging, and taps into the rye-whiskey craze whiskey enthusiasts and bartenders have been talking about lately.
Bain's Cape Mountain Single Grain Whisky ($29.99). Whisky from South Africa? You bet! This is a silky — but dry — whisky reminiscent of a blended Scotch. It has only recently become available in America. I enjoyed this whisky neat, but I can also imagine this being thrown into a whiskey punch recipe. And this isn't from a distillery making hooch loved especially by one guy: I sat on a panel of 8 people that all touted their products as excellent.
A friend with exotic tastes
Your buddy is a Japanese whisky fanatic. But you can't find a bottle of Yamazaki (Japanese single malt, $100) anywhere. What now?
Hibiki Harmony ($65). The house of Suntory, the makers of Yamazaki, released this variant as homage to Japan's 24 seasons of the traditional Japanese lunar calendar. It's actually a blend of 10 malt and grain whiskies, aged in five different types of casks, all from Suntory's Yamazaki, Hakushu and Chita distilleries. It's creamy, elegant and refined — everything I expect from a Suntory offering. The bottle is also exquisitely designed and can be used as a decanter afterwards.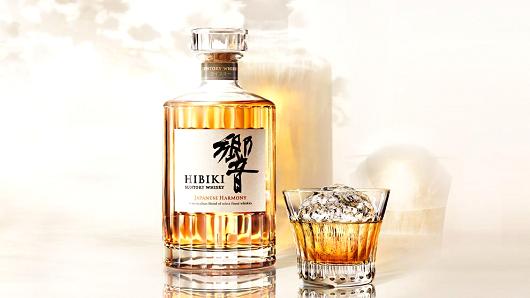 Nikka Coffey Grain ($65). Nikka Coffey grain is a rich, dark-chocolaty and malty whisky with enough layers and complexity to please a myriad of palates. This is a gorgeous sipping whisky. Slow down and sit by the fire with this one. Coffey, by the way, refers to a type of still that is used by distillers, named after an Irish gentleman named Aneus Coffey.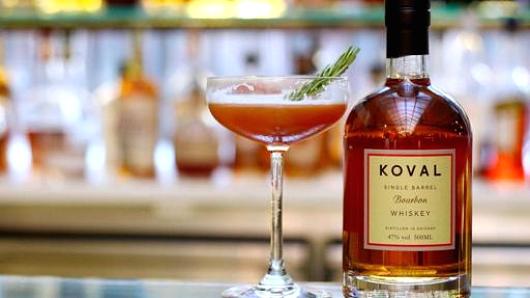 The bourbon lover
There's a bourbon-lover in your life who finds joy in discovering and talking about different craft distillers popping up all over the U.S.
Koval Single Barrel Bourbon ($50). Located in the North End of Chicago, Koval Distillery makes a slew of really great whiskies including a millet whiskey, a rye and the Single Barrel Bourbon. All grains are sourced from a local organic farmer collective based in the Midwest; Koval uses just corn and millet for the bourbon. You'll notice some sweet vanilla notes balanced with enough wood and toasted grains to keep it real.
King's County Bourbon Whiskey ($35). King's County, located in Brooklyn, is New York City's first licensed distillery since prohibition. This lovely sipping whiskey is made from a mash bill of local corn and malted barley. Nicole Austin, the master blender flavor-making magician behind their spirits, channels deep notes of vanilla, caramel, molasses, and cinnamon. Serve this whiskey either neat or on the rocks.
Graduating from shot school
Scenario: You know a guy who wants to graduate from tanking shots of Irish whiskey or Jack.
Red Breast 15 Single Pot Still Irish Whiskey ($65). This crisp whiskey, with hints of apple, comes from Middleton Distillery, where Jameson Irish Whiskey is produced. Don't do shots of this beautiful variant, though: Pour a dram of this neatly into a tumbler for your grown-up college pals and savor the whiskey alongside appetizers at the holiday party.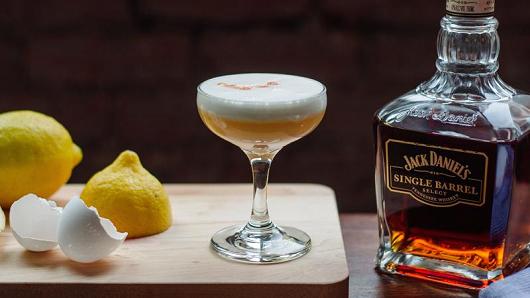 Jack Daniels Single Barrel Tennessee Whiskey ($47.99). In order to be called a Tennessee whiskey, the spirit is filtered through maple charcoal. There's no mention by law exactly how much charcoal is required, but at Jack Daniel's, there's ten feet of it. What this means is that Jack Daniel's actually tastes pretty damned smooth when you compare it to many other whiskies produced in the U.S. The Single Barrel is both richer and higher in alcohol strength than the original so rethink that shooter mentality with this one.
It's always Pappy, Pappy, Pappy
Your boss can't stop talking about Pappy Van Winkle, and you've got some Wall Street money to blow.
Michter's 20 ($650). There are only about 600 bottles of this Kentucky Bourbon in the U.S. and they'll sell out by the New Year, so get your hands on a bottle early. Bourbon can become too tannic if it sits in the required new oak casks for too long, which makes bottling old bourbon for any whiskey company tricky business. You just don't see that many around, and when they pop up, aficionados snatch them up quicker than Adele can say "hello." Old bourbons such as this deliver a full-bodied mouthfeel combined with a long, lingering finish.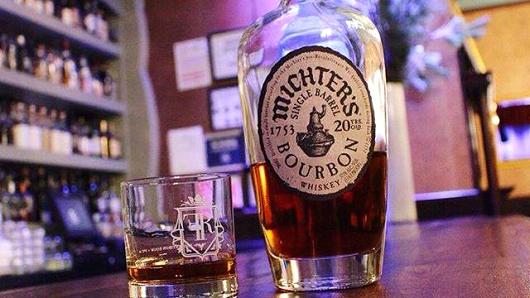 Elija Craig 18 ($120). This whiskey has been gone for three years because of inventory issues, but is now back on shelves. This bourbon stunner — made in Kentucky's Heaven Hill distillery — is the oldest single barrel in the world. Master distillers hand-select and bottle from one-barrel only rather than mingling from a slew of them, which is standard practice. Only the finest barrels from their warehouses have been selected for this release.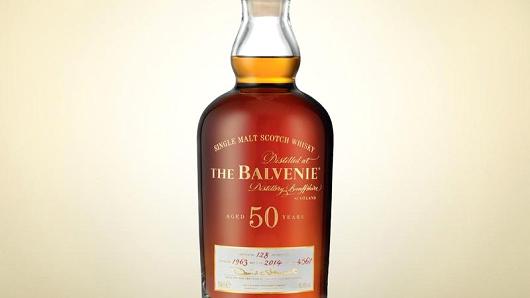 Sky's the limit
If money is no object, here's a five-figure scotch for the collector.
Balvenie 50 ($30,000). Want to invest or collect a fine Scotch? Here's my consult: Find a few distillers whose younger spirits demonstrate beauty, balance, and finesse. If they get it right at 12 years old, they'll do it right at 50 years. From the Balvenie 12 double-wood to this stellar and luxurious Single Malt Scotch, I expect nothing less than liquid gold to pour out of any Balvenie bottles. Balvenie Single Malt scotches consistently rank as one the top investment-grade whiskies in the world too. Act fast! There aren't too many of them available. And should you decide to crack it open, I'm free that night.
Commentary by Heather Greene, a whiskey sommelier and the author of "Whisk(e)y Distilled: A Populist Guide to the Water of Life." She is also a speaker and consultant who travels around the world teaching people about whiskey. She was the director of whiskey education and sommelier at The Flatiron Room in Manhattan from 2012 to 2014. She is also an accomplished musician. Her latest record, released in 2012, is Argon 40. Follow her on Twitter @HeatherMGreene.