Luxe up your bar cart with divinely inspired primo liquors.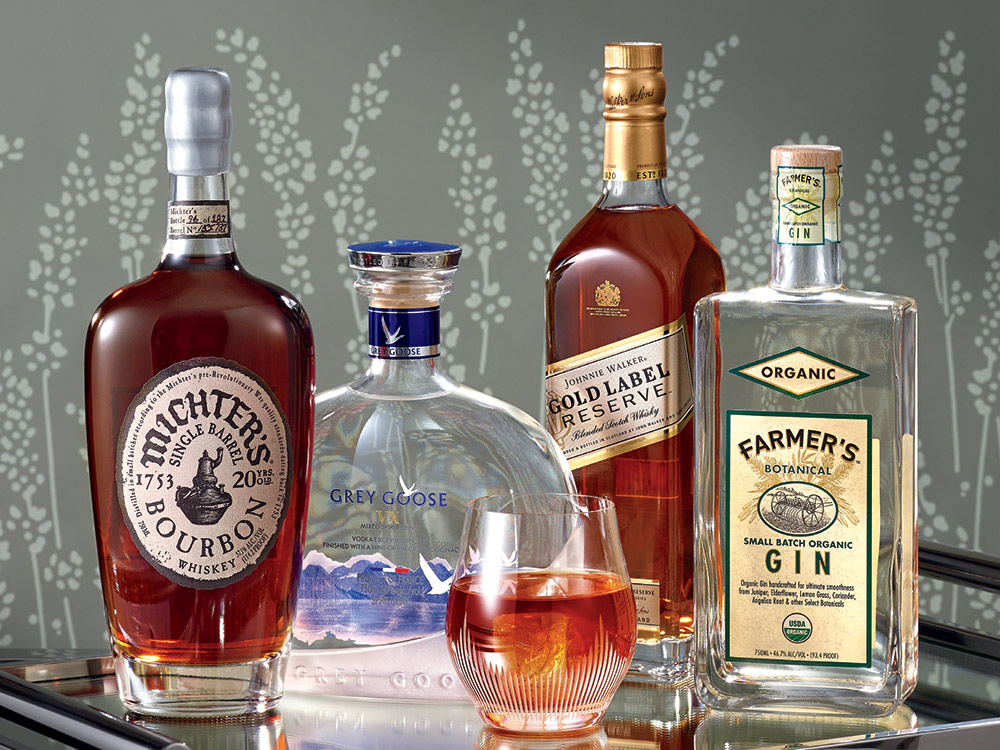 Message in a bottle: Premium brands are crafting stories as well as spirits, with an emphasis on factors—organic ingredients, rare blends, limited availability—that resonate with connoisseurs.
Sales of luxury spirits are climbing dramatically, and distillers have responded with ever-more-exclusive products and limited editions to wet the whistles of discriminating drinkers— and provide the ideal opportunity to cultivate the ultimate bar cart.
Winter wheat, Gensac spring water, and cognac were used to create Grey Goose VX ($75), which is housed in a distinctive bottle reminiscent of a French decanter.
Farmer's Organic Gin ($30) is created in small batches from select botanicals and US-certified organic grains to provide a clean, crisp—not to mention, environmentally conscious—taste.
Aged for two decades in hand-selected barrels, Michter's Kentucky Straight Bourbon ($1,299) is offered in very limited quantities for the true bourbon lover.
Master Blender Jim Beveridge chose his favorite whiskies to create Johnnie Walker Gold Label Reserve ($100), a fine blend that is a testament to the brand's 190-year history.