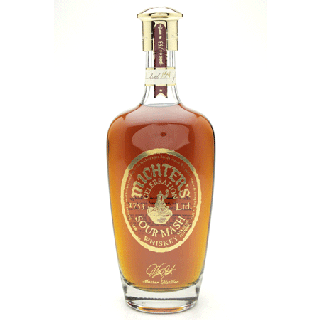 Michter's Celebration Sour Mash Whiskey
Today's whiskey is brought to you by guest reviewer Charles Hetzel. Charles is a Founding Father of The Bourbon Mafia. If you haven't heard of The Bourbon Mafia you've got to check out their site.
What many don't realize is that General George Washington purchased Michter's Whiskey to help fortify his men during the brutal winters at Valley Forge. With over 60 inches of snow so far in Chicago, I decided why not follow Washington's strategy and fortify myself from the Polar Vortex of 2014. On my 44th birthday, I had a generous glass of the Michter's Celebration Sour Mash Whiskey to cap off a fantastic evening. I enjoyed this glass at Chef Grant Achatz and Nick Kokonas' speakeasy The Office at The Aviary. Surrounded by family and friends we enjoyed this great whiskey which given its heft price tag is considered one of the finest whiskeys in the world.
Michter's Celebration Sour Mash Whiskey is the brainchild of Master Distiller William Pratt who has been in the whiskey industry his entire life. Michter's Celebration is a culmination of several select casks of 20 year-old and 30 year-old whiskey mixed by Pratt personally with a few other additional barrels he selects. After the barrel blending, they are bottled by hand behind a label with 18 karat gold lettering and boxed in a nice gift box. Only 273 bottles of this limited edition gem exist.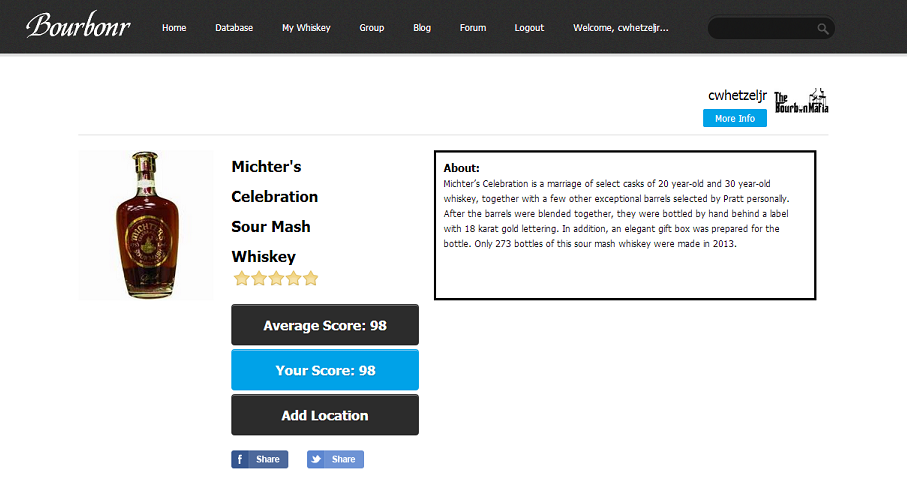 Tasting notes for Michter's Celebration Sour Mash:
This aged whiskey sports a golden, almost of honeycomb hue and upon the nose I gathered crème brulee, vanilla, and what I call "pumpkin pie" spices. Just a hint of wood and dark, dark cherries on the nose. The whiskey hits you with a very brawny spice, rough leather and oaky mid palate taste. I found it finished again with that caramel, nutty, spicy mix. It had one of the smoothest finishes I've ever experienced with an aged whiskey.
Michter's Celebration Sour Mash Tasting Chart: