Historically, Boston has not been much of a whiskey town.
After all, it was the rum trade that once dominated the harbor. The Puritans? Well, they never touched the stuff. Even the city's signature whiskey cocktail, the Ward 8, is for purists a waste of 2 ounces of perfectly good rye.
But American whiskey — the kind that until fairly recently was favored only by a small cadre of connoisseurs and a giant herd of drunks — is having a moment. Sales of bourbon, the best-known variety of American whiskey, have increased more than 30 percent since 2010, according to the Distilled Spirits Council of the United States. Distilleries that could barely give their whiskey away a decade ago now say they're facing shortages that can't be corrected quickly, since good whiskey spends years aging in barrels.
In and around Boston, bourbon aficionados stake out liquor stores in search of the rare bottlings, like the famed Pappy Van Winkle bourbon (full disclosure: I have occasionally been among them). They trade their prizes in secret Facebook groups and scour out-of-the-way package stores for overlooked gems. And bars beg their distributors for a couple of bottles to show off on the top shelf.
"Boston is actually a lot easier for bourbon hunting than other areas of the country," said Erik Moore, a Bridgewater bourbon lover who runs a Twitter feed and website, Bourbon Season, that tips off followers to special whiskey finds all over the country. And several area package stores — most notably Julio's Liquors in Westborough, whose whiskey society recently hosted its annual whiskey weekend — have extensive and interesting offerings
"You won't find anything from the Buffalo Trace Antique Collection or a Pappy Van Winkle sitting on a shelf," Moore said, checking off the handful of American whiskeys most popular with collectors, "but you will find many other bottles worth drinking."
But what about the would-be whiskey lover who just wants a taste of, say, George T. Stagg, the incredible — and impossible to find — barrel-strength bourbon from Kentucky's Buffalo Trace distillery? Or is willing to empty her wallet for a splash of 23-year-old Pappy Van Winkle, a bourbon once described by the Wall Street Journal as "so popular even billionaires can't find it"?
Boston may not yet have a whiskey bar to rival Washington, D.C.'s Jack Rose or chef/bourbon nut Sean Brock's Husk restaurants in Charleston and Nashville, but Moore said the city is getting better for bourbon lovers. You probably won't find a bottle of 1960s-era Very Very Old Fitzgerald, but here are a few of the places around town that can steer you toward a great pour.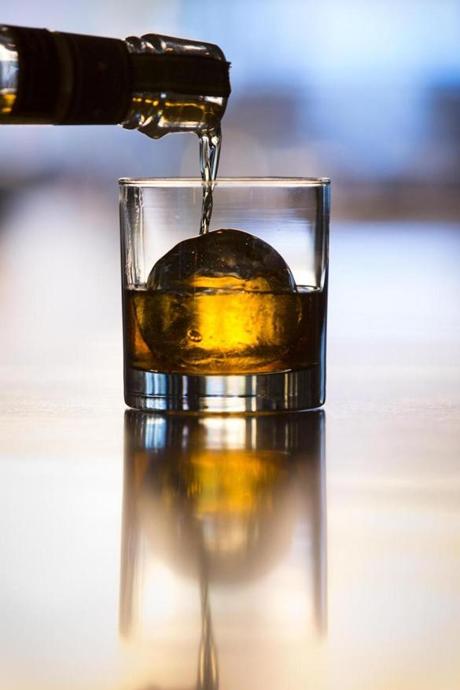 A pour of Michter's Limited Release Barrel Strength Kentucky Straight Rye Whiskey at Barrel House American Bar in Beverly.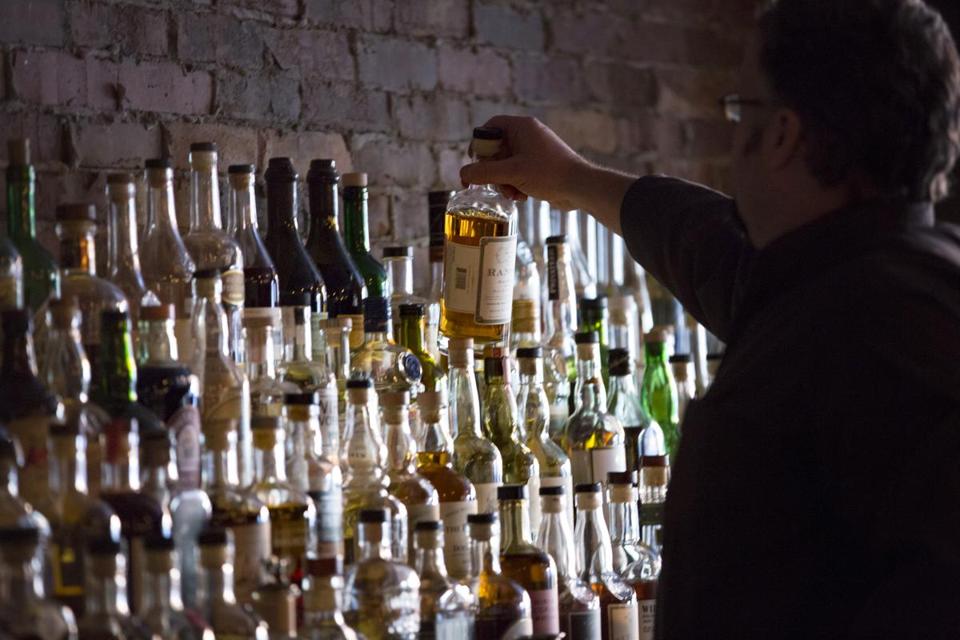 Start your whiskey scavenger hunt at Citizen Public House (1310 Boylston St., Boston, www.citizenpub.com ), where bourbon bottles line the bar almost all the way up to the ceiling. Of all the whiskey-centric pubs in and around Boston, Citizen is the one where you're most likely to stumble onto something special. It's where I once found a bottle of Jefferson's Presidential Select 18-year bourbon, said to be among the last releases of whiskeys produced at the long-defunct Stitzel-Weller Distillery in Shively, Ky.
Stan Kornacki had a similar story about Citizen. Kornacki runs the Boston Bourbon Society, a Facebook group that trades tips and reviews online and meets occasionally in person for tastings and outings to area bars.
"For me, Citizen Public House has gotta be the top in Boston," said Kornacki. He recalled wandering in one day to find a bottle of Colonel E.H. Taylor Warehouse C Tornado Surviving bourbon — so named because the whiskey was supposedly aged in open air after a twister ripped the roof off a warehouse — for just $9 a pour.
Comfortable though often crowded, Citizen is so committed to whiskey that the bar stocks a variety of single-barrel bourbons and Scotches selected specifically for the restaurant. The oysters are fresh and well presented, and the 10-person-minimum pig roast is why you keep a culinary bucket list on your iPhone.
At Hops N Scotch (1306 Beacon St., Brookline, www.hopsnscotchbar.com ), a solid whiskey list, pretty good comfort food, and an even better craft beer selection draws big after-work crowds. This is the Gronkowski version of a whiskey bar, and you won't find yourself sitting comfortably in the contemplative quiet. Music is aggressive and seats are at a premium.
Standing around isn't a great way to enjoy a glass of fine whiskey. But on one recent frigid Friday, the whiskey special was a spicy, partially Port-finished rye blend from High West with a Shakespeare fetish, A Midwinter Night's Dram. Bottles of the sporadic release have been scarce, and tucked into a corner with an ounce and a half, you can almost forget how much younger and fitter and not bald everyone else is. There's another branch in Cambridge.
Bostonia Public House (131 State St., Boston, www.bostoniapublichouse.com ) is like a white-collar version of the same bar, lavishly appointed and packed to the gills with downtown office types yelling into their cellphones. Downstairs, a piano player is drowned out by the crowd. Upstairs, you might find a comfy leather couch on which to sip a Manhattan aged in house (but made, sadly, with Maker's 46 bourbon instead of rye — a perfectly fine pour on its own that is really too sweet to mix). The list is Scotch heavy, but on a high shelf I spotted a Parker's Heritage Collection wheat whiskey from 2014 — a rich, potent, unusual whiskey that has all but disappeared from shelves by now.
Saloon (255 Elm St., Somerville, www.saloondavis.com ) is the antidote to all the noise: a modern-day speakeasy in a Davis Square basement where bartenders mix elegant cocktails, many focused on whiskey. A Sazerac is made in the traditional manner, rinsing a glass with absinthe and filling it with ice to chill while strong rye and sugar and Peychaud's bitters are carefully stirred in another.
Low-slung leather booths and comfortable tables make the windowless space perfect for pontificating about really anything at all. Appropriate music plays softly. The hostess at the bottom of the stairs makes you feel like you've found a secret hideaway. The whiskey list again favors Scotch, but I'm pretty sure I spied a bottle of Thomas H. Handy Sazerac rye hiding among the bottles (never trust the list — if a bar gets one bottle of something special, they often won't bother printing a new version for something that'll be gone in a few days).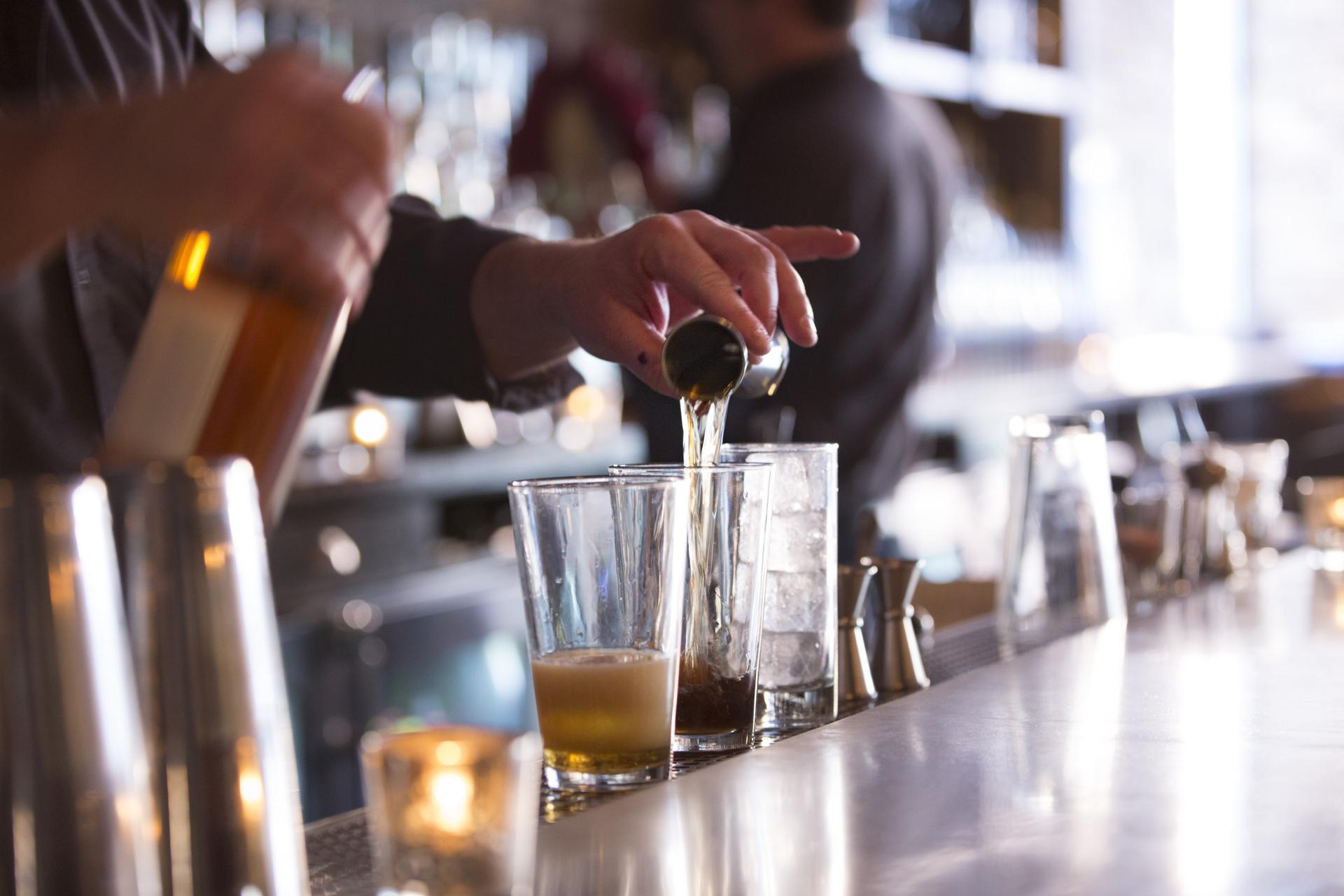 A bartender prepares drinks at Barrel House American Bar in Beverly.
As hard as it is for customers to track down the best bourbons, it's at least as challenging for bars outside Boston — particularly those that don't order booze at the volume of city restaurant groups. But on the North Shore, Barrel House American Bar (252 Cabot St., Beverly, www.barrelhousebeverly.com ) sure is trying. Head bartender and co-owner Sean Maher was so fed up with the stingy allocations for rare bourbon — Pappy in particular — that he took to Twitter and Facebook to rail against the dubious system by which distributors dole out the occasional bottle.
"It is a real sore spot for me personally," Maher said in an e-mail, of the impossibility of scoring the bourbons his customers clamor for without committing to buying case upon case of terrible booze as a trade-off. "As a whiskey bar, it is tiring to constantly be asked for items we should, but cannot, obtain. Now my angle is that I don't bother with overly hyped products, for better or worse."
But Maher and the staff at Barrel House — which also makes a flavorful, filling steak frites with the traditional French hanger steak cut — know whiskey well enough to steer you to something special. Even if they poured through the last of their Pappy this winter, selling 23-year-old Family Reserve — the holy grail of bourbon — for $100 a glass.
Back downtown, it's worth stopping in atWard 8 (90 North Washington St., Boston, www.ward8.com ), named for the classic cocktail — though why anyone would splash grenadine on perfectly good whiskey remains a mystery. The bartender will tell you that she's poured through their meager allotment of rare whiskeys, but there are plenty left to try. A bottle of Gifted Horse, the latest offering from the so-called Orphan Barrel series, gets opened just for you (unfortunately, it's not very good — a weird mix of corn whiskey and old bourbon that highlights the virtues of neither). Sweet, crispy duck wings and a heavy-handed pour from a bottle of Booker's save the day.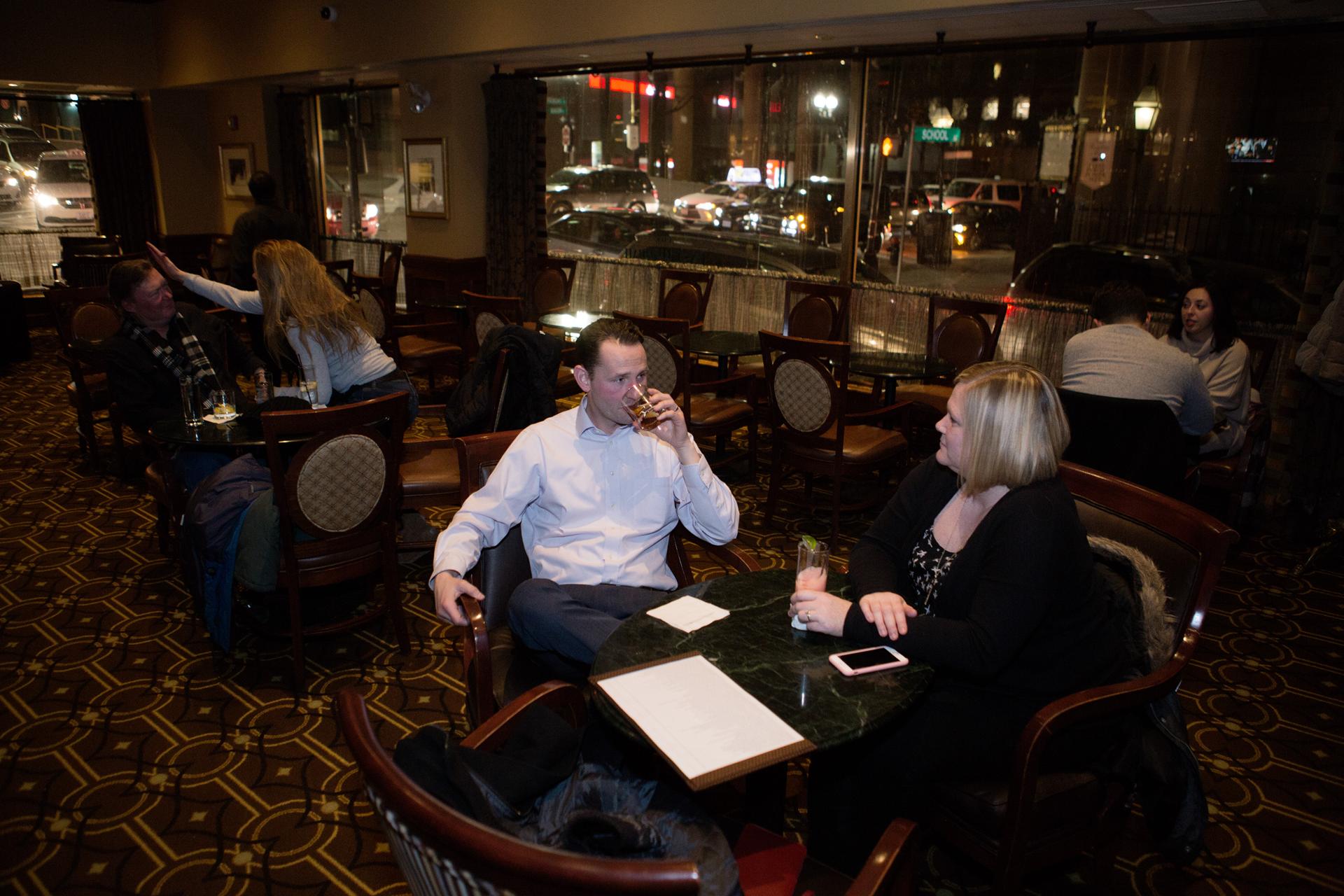 Christopher and Amy Scott at The Last Hurrah early last month.
Michter's Bourbon at The Last Hurrah in Boston.
But next to it behind the bar is the one you've been looking for: Van Winkle's 12-year-old Special Reserve "Lot B" offering, at a very reasonable $16. It's the color of mahogany and smells like caramel that hasn't quite burned yet.
"It's our last bottle," the waitress says as she delivers two healthy pours to the table. "We only got two this year."
Just enough.
Nestor Ramos can be reached at nestor.ramos@globe.com. Follow him on Twitter @NestorARamos.
For a whiskey bar in its purest form, there's only one place to end your hunt. At The Last Hurrah (inside the Omni Parker House, 60 School St., Boston, www.omnihotels.com/hotels/boston-parker-house/dining/the-last-hurrah ), the little things are all done right. Overstuffed leather couches line the front room. Coat trees stand in several corners, so you can come in from the cold without building a little rat's nest around your table. Warm roasted nuts arrive with an updated whiskey list. Behind the bar, a good selection is studded with stuff you won't find anywhere else: Michter's 20-year-old, which fetches about $1,000 a bottle online if you can find it, sells here for a relatively reasonable $58 a glass.