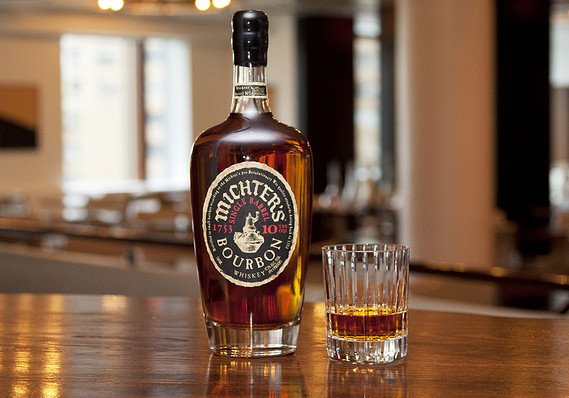 The bottle: Michter's 10 Year Bourbon, $120.
The back story: With the annual running of the Kentucky Derby on Saturday, it's time to talk bourbon, the state's signature sip. But what about a highly acclaimed bourbon made by an up-and-coming distiller with Pennsylvania roots and New York ties? In a sense, that's the story behind Michter's, which indeed has a history going back to Pennsylvania in the 18th century, making it one of the oldest names in the American booze biz. After shutting down in 1989, the brand was revived a few years later by Joseph Magliocco, an attorney-turned-wine and spirits professional who's behind New York-based Chatham Imports.
Long before the bourbon and rye boom that's swept this country the last few years, Magliocco had a hunch that America's classic spirits would find their way back to the fore. He proved right and Michter's, which produces several varieties of bourbon and rye and opened a distillery in Kentucky a few years ago, is now considered a major player in the state. In fact, in 2015, it became the first distiller named a "Heritage" member of the Kentucky Distillers' Association — meaning a member that has produced at least 25,000 barrels of whiskey in the state — in more than 30 years.
All well and good, but what about the quality of the stuff? Michter's, much like Pappy Van Winkle's Family Reserve, has taken on something of a cult status among bourbon buffs. That's especially true of its 10 Year Bourbon, a limited-edition product that generally sells out as soon as it's released (and can easily go for twice the suggested retail price). Magliocco won't reveal the exact grain composition — or "mash bill" — behind the bourbon, except to say that it's got at least 50% corn in the mix (which is a requirement for bourbon). But he will say that there's a reason that Michter's master distiller Willie Pratt has earned the nickname "Dr. No." That is, he won't release a bourbon until he thinks the flavor and aging are just right. Fortunately, for Michter's fans, he's just released a new batch of the 10 Year.