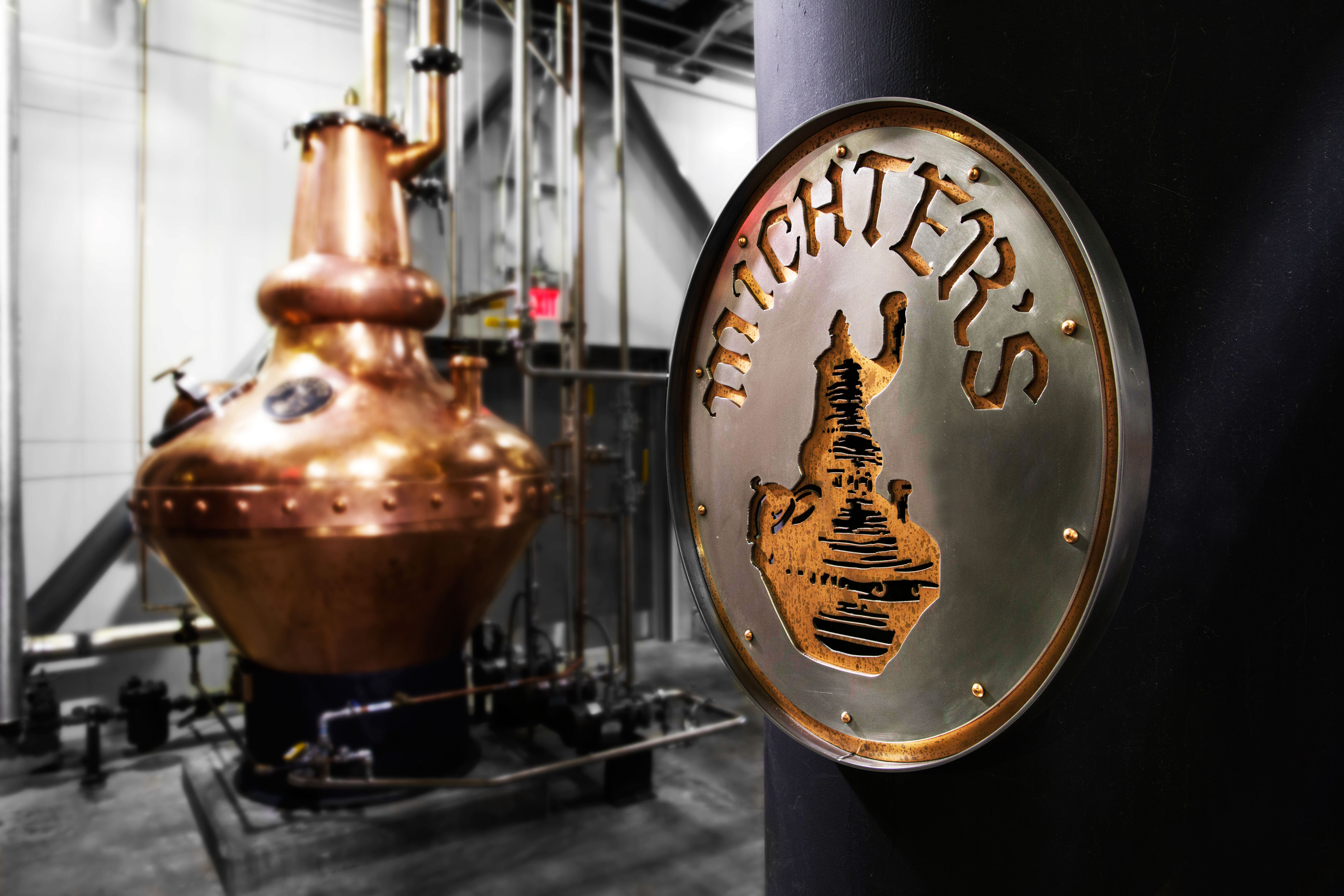 We take a look at seven of the Bluegrass State's newest distilleries.
Kentucky is awash in bourbon. These days there are more barrels aging than residents of the state. And the amount of whiskey is only increasing as a new generation of midsize distilleries starts getting going.
While the major distillers—Beam Suntory, Brown-Forman, Heaven Hill, Wild Turkey, Sazerac, Four Roses, and MGPI up in Indiana—are quite large, and expanding, there is now a middle ground between them and the much smaller craft distillers. This middleclass includes startups, like Angel's Envy and New Riff, as well as reborn brands, like Willett and Michter's. These are all serious operations, aiming to make quality whiskey in large quantities, between 500,000 and 1.8 million proof gallons a year. (A proof gallon is a standard measure of capacity; it is a gallon of spirit at an arbitrary 100 proof.)
I recently made it to seven of these distilleries and was impressed by what I saw. But this generation includes several other brands of similar size, O.Z. Tyler, in Owensboro; Bardstown Bourbon Co., in Bardstown; and Fulton County, way out west in Hickman. I imagine you'll be hearing more about all of these brands in the next few years.
Michter's Distillery, Shively (Louisville)
Michter's was an historic Pennsylvania distillery, dating to the 1700s and famous for its rye whiskey. It closed in 1989. "We tried to buy the name," says Joe Magliocco, the founder of the modern company. But the name was actually abandoned, so he was able to acquire it for free. After contract distilling for years, Magliocco and his partners built this distillery in the historic Shively neighborhood for Louisville and started making their own whiskies. Master distiller Pam Heilmann has years of experience at Beam, and needs all of it for Michter's high standards. "Our largest batch is 20 barrels," says Magliocco, "so every one of them has to be just right." Even the filtering is just so: four different kinds of filters for its different whiskies. If it makes a difference, Heilmann does it. It pays off; these are excellent whiskies.
Distillation Started: August 2015
Lux Row Distillers, Bardstown
Lux Row was created to produce Rebel Yell and Ezra Brooks, which, if you can believe it, will be the first time either brand has had a distillery to call home. The facility is still under construction on a site on the east side of Bardstown. Operations director Tony Kamer met me at the old farmhouse on the property to show me around. Kamer will also be running the stills once the construction is finished. The "Lux" in the name is for Paul Lux, who was the co-founder of the St. Louis-based spirits company Luxco. While Rebel Yell went through some tough times, the whiskey is worth your attention these days.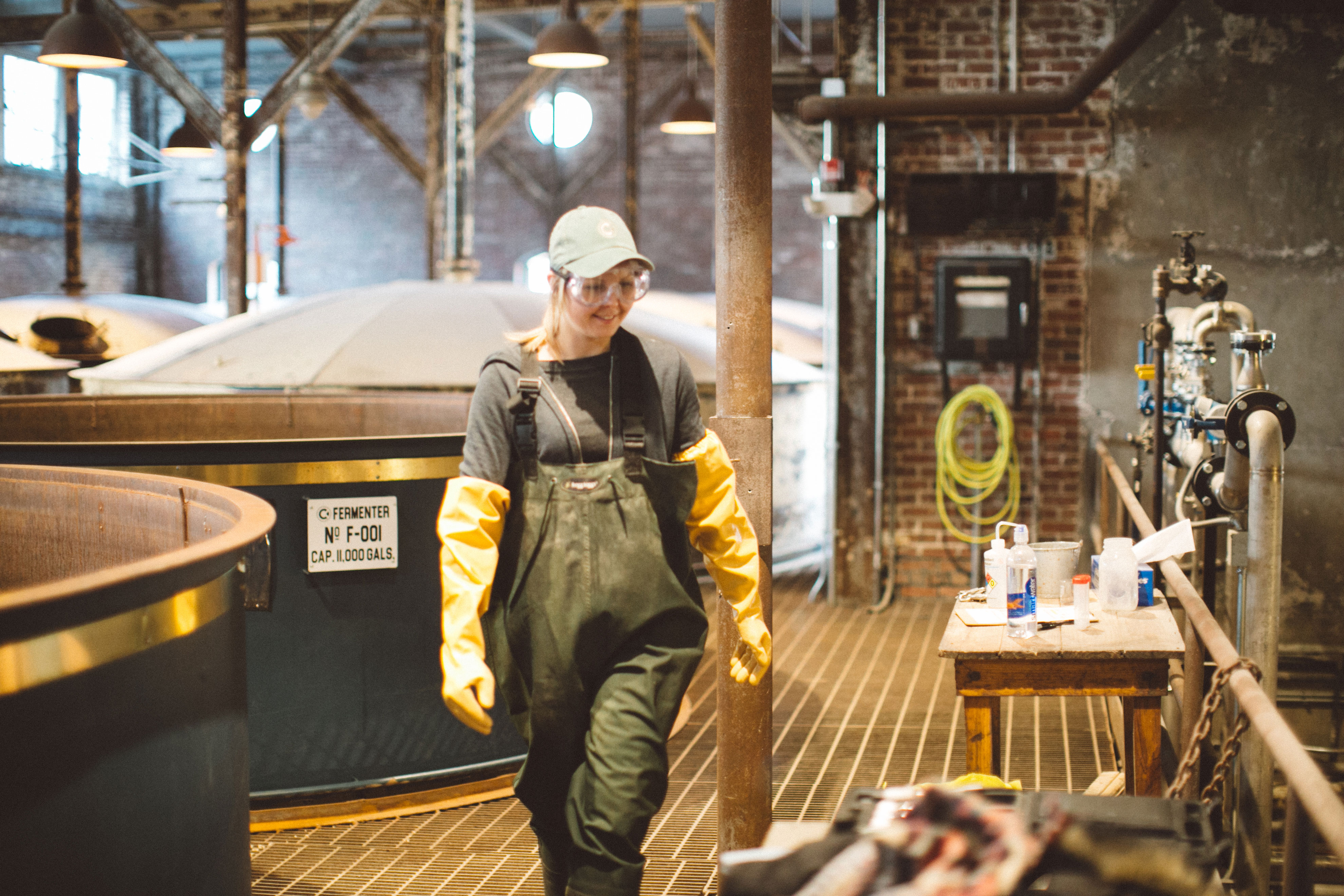 Castle & Key Distillery, Frankfort
For years, out in the woods southeast of Frankfort there was a piece of bourbon history that was slowly disintegrating. The Old Taylor Distillery, built in 1886 by bourbon legend E.H. Taylor Jr., was abandoned in 1972. Taylor had a brilliant idea of building a showpiece distillery that even looked like a castle and was surrounded by sunken gardens and a stunning key-shaped spring-fed pool. Until 2014, it was only an odd relic that inspired pilgrimages by the most ardent of whiskey fans. Fortunately, it's coming back to life. Will Arvin and Wes Murry bought the property and started a massive clean-up and renovation. To helm this new brand they hired rising-star Marianne Barnes, who became Kentucky's first female master distiller since Prohibition. She fired up the new still late last year and the visitor's center should be open later this summer.
Distillation Started: November 2016
Angel's Envy, Louisville
Angel's Envy sounds like the name of an '80s hair band, but the term actually plays off the so-called angel's share, which is the whiskey that is lost to evaporation during the aging process. It should be good, since it's the creation of American whiskey icon Lincoln Henderson, the head of distilling at Brown-Forman for years, shaping whiskies like Jack Daniel's Single Barrel and Woodford Reserve. He had an idea to age bourbon in used port barrels, which at the time no one was doing. His son, Wesley, convinced him to go into business after Lincoln had retired from Brown-Forman, and Angel's Envy was the result. Lincoln passed away a few years ago and his partners decided to sell the company to Bacardi, but Henderson's influence is still strong. This is a beautiful distillery, right across from Louisville's minor league baseball stadium.
Distillation Started: September 2016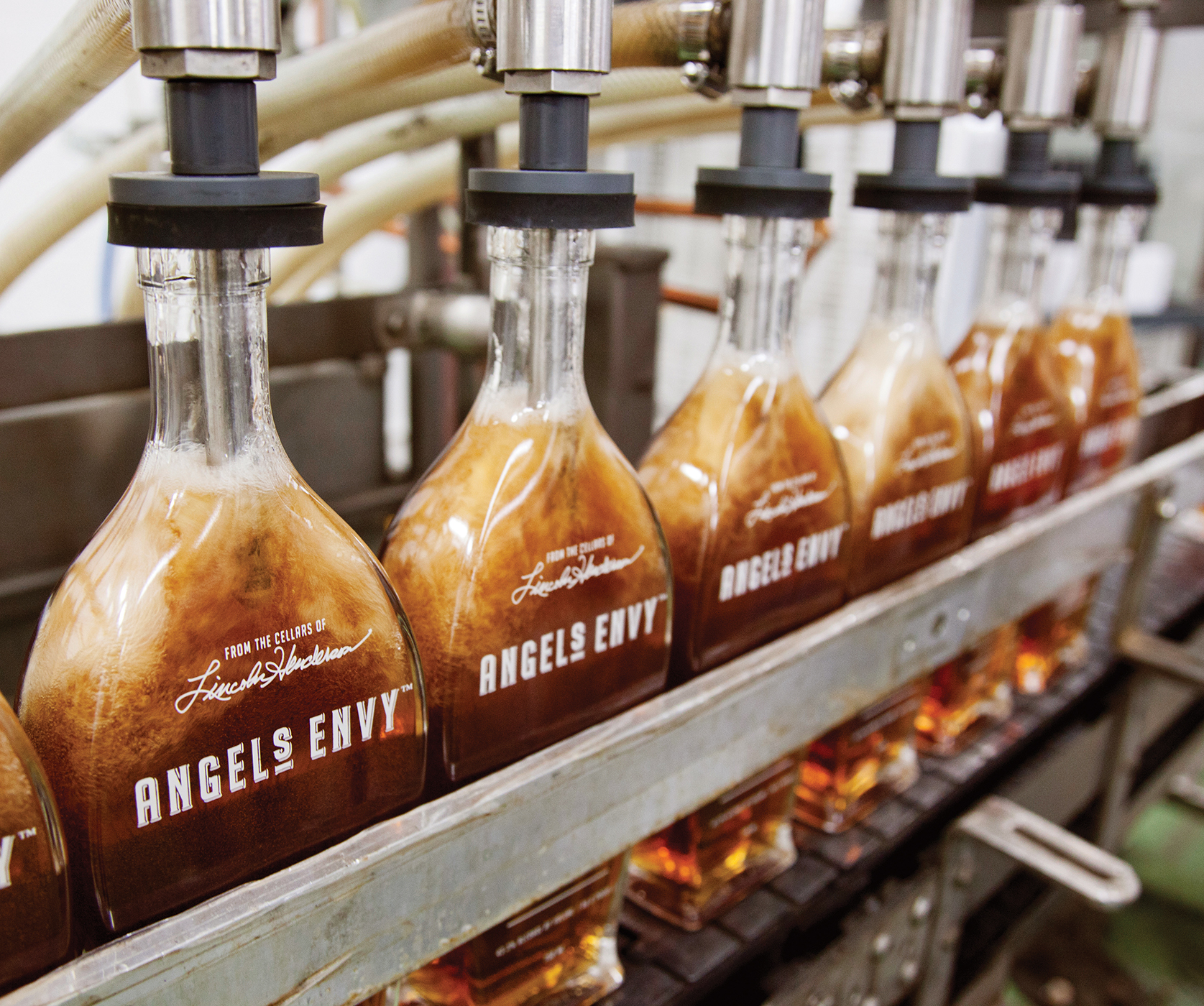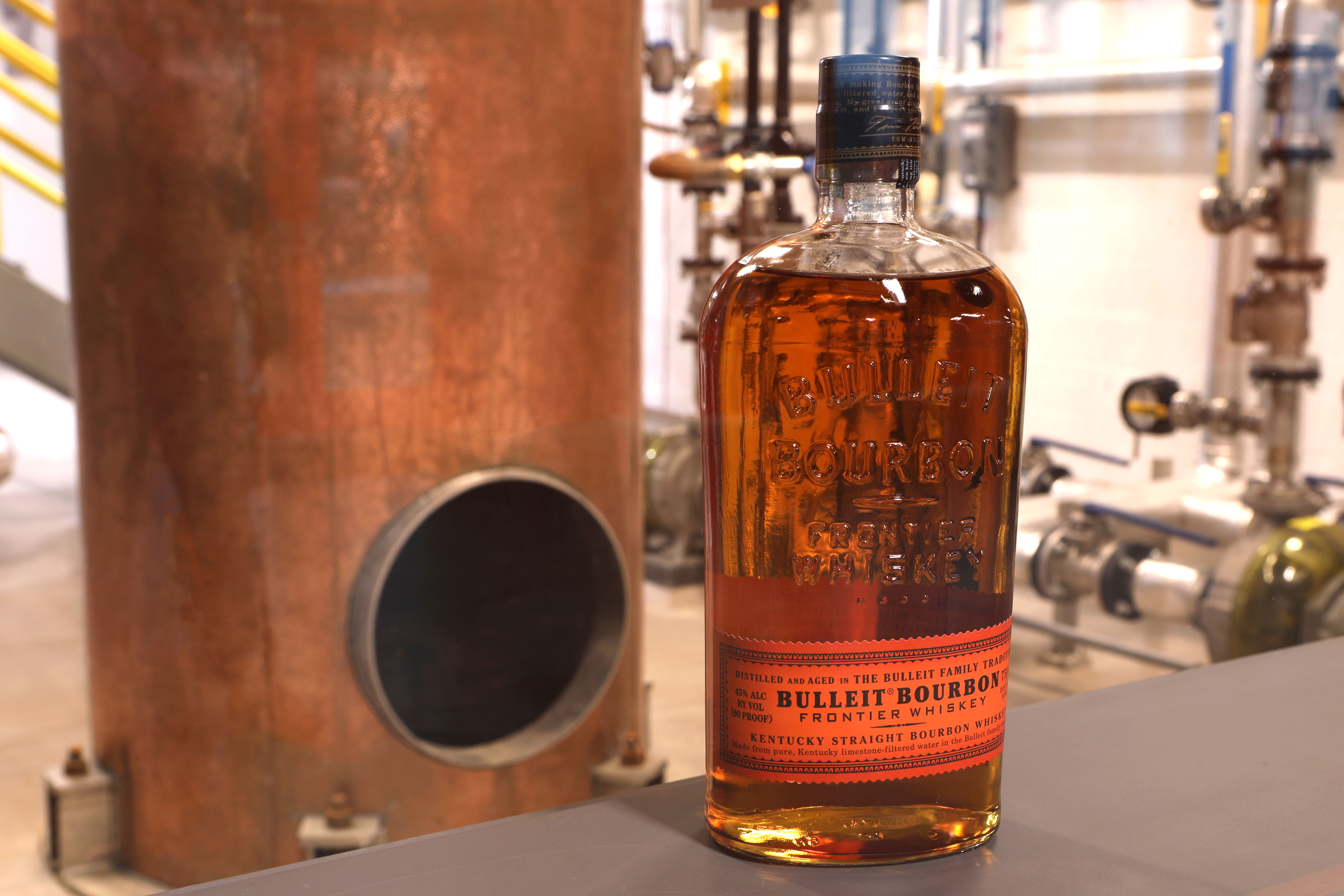 Bulleit Distillery, Shelbyville
The new Bulleit Distillery in Kentucky reminds me a lot of the new Tullamore Dew distillery in Ireland. They are both brand new, modern facilities that pay respect to the look of the past. Bulleit's visitor center is at the old Stitzel-Weller Distillery in Louisville but the bourbon is being made at this facility in Shelbyville about 45 minutes east. (Unfortunately, the distillery is production only, no tours and tight security.) The brand is making 150 barrels of spirit a day with a crew of 10. The barrels are in densely packed warehouses, sitting upright on pallets, rather than the traditional horizontal rows. The plant is compact, and there is room to expand rapidly if needed.
Distillation Started: February 2017
New Riff Distillery, Newport
"It's a new riff on a Kentucky tradition," explains Jay Erisman, vice president of strategic development at, you guessed it, New Riff Distillery. Erisman is emphatic that the distillery, although almost literally a stone's throw from Cincinnati, is committed to traditional Kentucky techniques and methods: sour mash, copper column still, white oak barrels… etc. "We're not saying no to other ways," he says, "but this is what we believe in." He's selling sourced whiskey for now, but soon the brand's own whiskey will be available. I tasted barrel samples of some of the young stuff: smooth, soft, and lush. It's going to be a welcome addition to the market.
Distillation Started: June 2014
Willett Distillery, Bardstown
Up until a few years ago, like many other brands, Willett was buying and bottling whiskey. However, unlike many of its competitors, Willett actually owned a distillery that was built in 1936 after Prohibition was repealed. The facility had been shuttered in the early 1980s, but thanks to the recent bourbon boom, Willett decided to get into production again. The company refurbished the building and bought a distinctive looking copper pot still that it fired up five years ago.
Distillation Started: January 2012