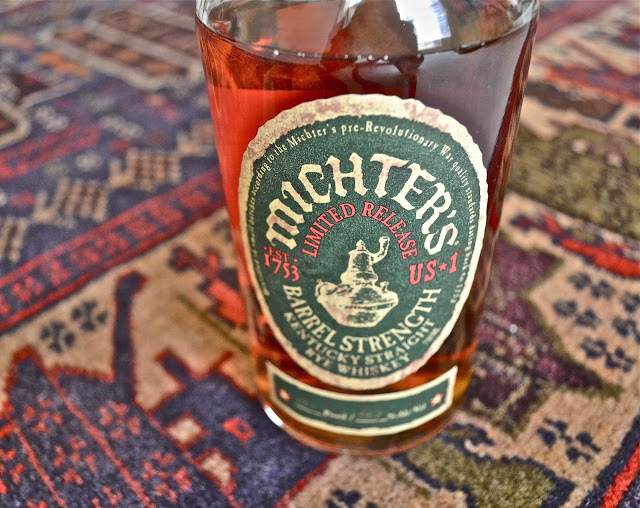 Earlier this week, I posted my take on the history of the original Michter's, the historic Pennsylvania distillery that was abandoned on Valentine's Day night in 1990. Below is a review of one of the "new" Michter's products, a sourced rye, bottled at barrel strength. Bottom line: it's awesome.
Michter's Barrel Strength Rye (108.4 proof)
Chatham Imports
108.4 proof
$75 at ABC on St. John's Island, SC
Color: Dark amber.
Nose: The nose starts off a little tight, but opens up nicely. I get mint, lemon zest, apple juice. Classic vanilla and caramel are present throughout.
Tasting Notes: Caramel and honey ease you in. Cinnamon sweetness pops aggressively on the tongue. Barrel char is present, but subtle. The flavors are intense. The burn is awesome.
Overall: A. One of my favorite whiskeys.
Peer reviews:

Whiskey Reviewer

The Bourbon Babe