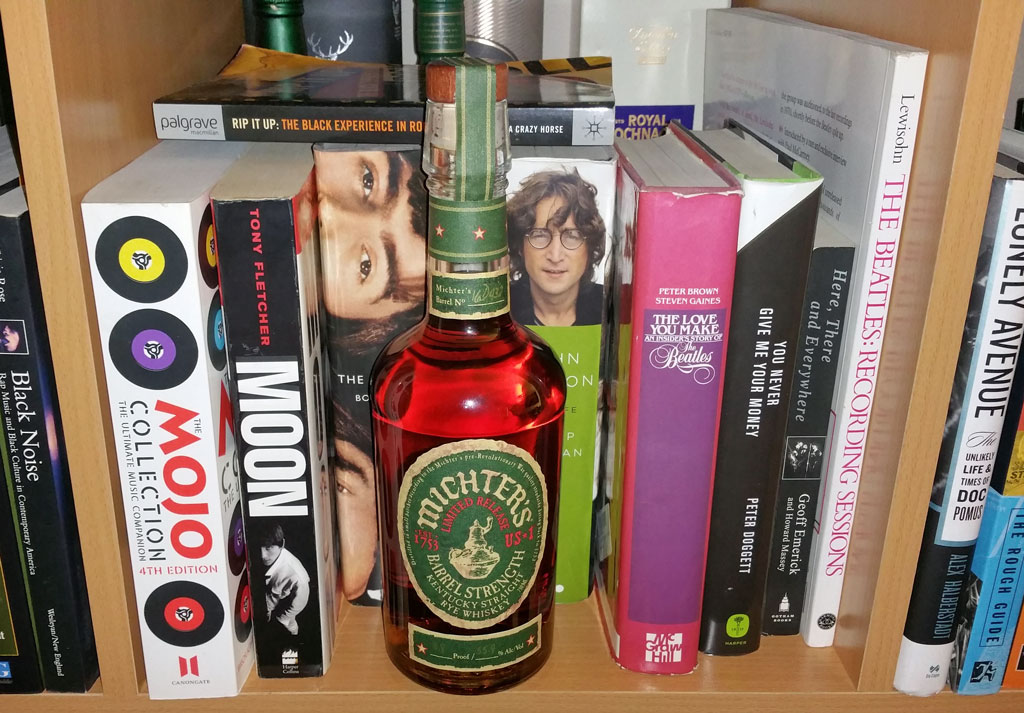 Michter's is on quite a tear. It seems like almost every month or so there is another newsflash about yet another limited edition whiskey. So far in 2016, we've already the release of another 10 Year Old Bourbon and the 10 Year Old Rye. Now there is word of a second installment of their US*1 Barrel Strength Rye.
The first outing for this whiskey was in May of last year, so it seems like this is the perfect point in time for a new release of Barrel Strength Rye, and it's still the only Michter's whiskey billed as a barrel strength release. I'm a big fan of cask strength releases, and last year's edition was definitely among my favorites.
This particular bottle is 55.9% ABV or 111.8 Proof. That would make it a little hotter than the release I tried last year, despite the proof being lower than many cask strength whiskeys. Michter's believes, and I'll quote their press release on this, "The barrel entry proof for the product was 103 proof, a strength that Michter's believes yields a richer, smoother product than a higher entry proof would. After aging, the barrel proof for the majority of barrels of this first release ranged between 110.2 proof to 114.8 proof."
The Whiskey
Color: Rich Auburn
Nose: I can feel the alcohol on this one. There is cocoa powder and citrus here but the first thing that strikes you is the heat of this release.
Taste: The texture is even; not too slick and not too dry, but full and rich. Orange peel, stone fruits (mainly cherry), and vanilla with cinnamon dust and cocoa power make up this release. This edition feels a bit beefier that last year's release, and that's saying a lot as I was a big fan of its predecessor.
This bad boy thrives with a bit of water. Two drops turn what was an even mouthfeel slightly slick. The spiciness becomes richly sweet (though hints of tobacco poke through). It's quite possible that the water kicks this release up a notch, peeling back the alcohol and letting some additional flavors blossom.
Finish: You'll need a stopwatch on this one. I can literally get up from my writing desk, walk to the other end of my apartment and return to my keyboard still tasting the finish on this release. Cooking spice, cinnamon, and cherry hard candy.
This is a beautiful rye. I gave last year's release an A, and this one might be a little better, especially with a little (and I do mean a little) water.
The Price
The suggested retail price is $75.