Wine, spirits and cider at a variety of price points, for gifts — or for you.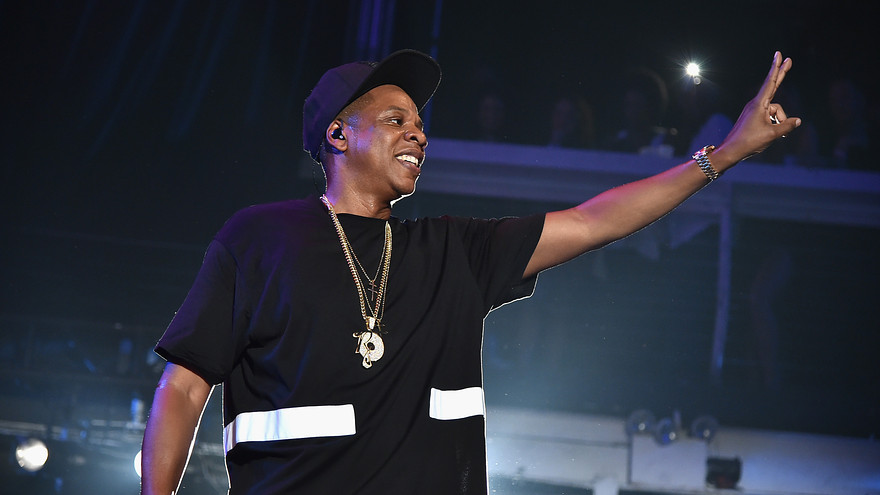 'Tis the (sipping) season
Merry Drinkmas! Yes, it's time again for the 12 bottles of Christmas, our annual gift guide to all things sip-worthy. As in years past, we've included bottles of many kinds — wine, spirits, cider, you name it — at a variety of price points. Keep in mind that during this most festive of seasons, you're allowed to buy a gift for yourself, too. And if you're looking for other suggestions, don't forget our 2015, 2014, 2013 and 2012 editions of the 12 Bottles of Christmas. Happy shopping (and happy holidays)!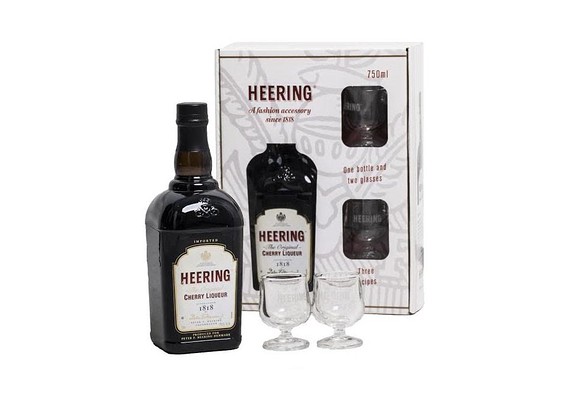 For nearly 200 years, the good folks of Peter Heering, a Danish distiller, have been crafting a sweet, cherry-flavored sip that's known simply as Cherry Heering. While the red-hued drink has had a somewhat grandmotherly reputation — Queen Elizabeth II is said to be a fan — it's caught on of late with the hipster set, especially because of the fact it works so well in a variety of cocktails. (And it's a must-have for making a Singapore Sling.) For the holidays, the brand has come out with a special packaging ($30) that includes a bottle and two limited-edition glasses.
How about a nice glass of fermented artichoke juice? Okay, it may not sound appetizing, but trust us when we say that Cynar, a one-of-a-kind cordial derived in large part from artichokes, is a great sip. It falls into that special category of Italian-made spirits known as bitters — drinks that work to whet your appetite or that soothe your stomach after a hearty meal (Campari is the classic example and the Campari folks are the ones who also produce Cynar). Admittedly, while artichokes are green, Cynar is actually brownish in color, but it still has that "green" taste. Recently, a high-proof edition (35% alcohol) of Cynar ($35) has come on the market — and it's the one we prefer sipping.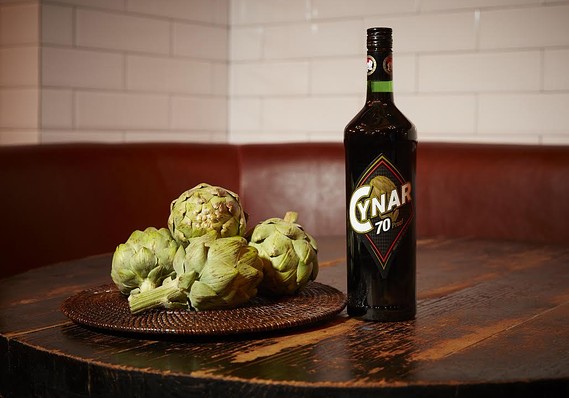 Bourbon and rye may be considered the classic American sips. But for a drink with real American roots, it's hard to beat apple brandy (or applejack, as it's sometimes called) — specifically, Laird's apple brandy. The New Jersey-based company has been making the stuff since the 18th Century (George Washington supposedly enjoyed it). Today, it has a full line of products, though we're partial to the more fully-aged ones, such as the 7.5-year-old brandy ($32) and the 12-year-old brandy ($65).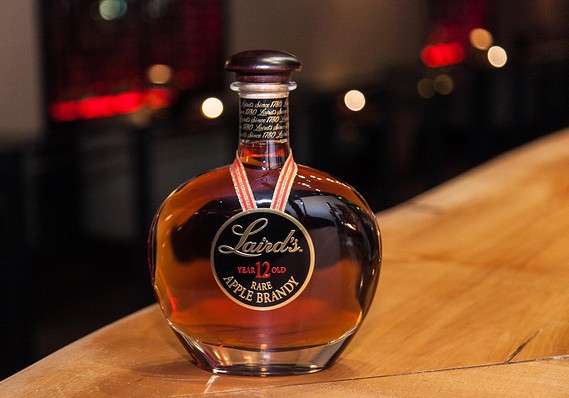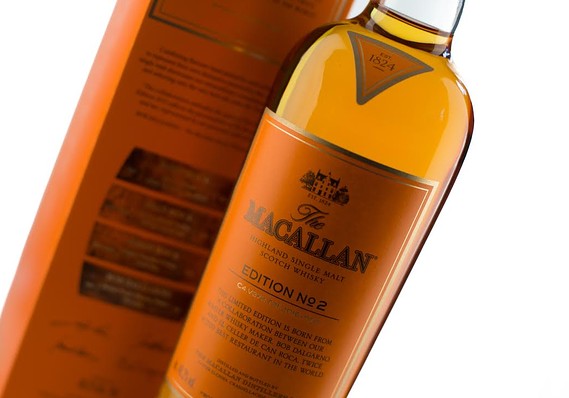 On the surface, there's very little that seems Spanish-y about the Macallan, one of the most revered brands of Scotch whisky. But for its latest release, the Macallan team has sought inspiration from the Iberian country. Specifically, Macallan has partnered with the brothers Joan, Josep and Jordi Roca, the culinary team behind El Celler de Can Roca, a 30-year-old Spanish citadel of fine dining that has been twice voted the best restaurant in the world. The brothers helped pick the European and American oak casks used to age a special edition of the whisky, dubbed the Macallan Edition No. 2 ($100). The result is a lush sip, with flavor notes ranging from chocolate to black pepper.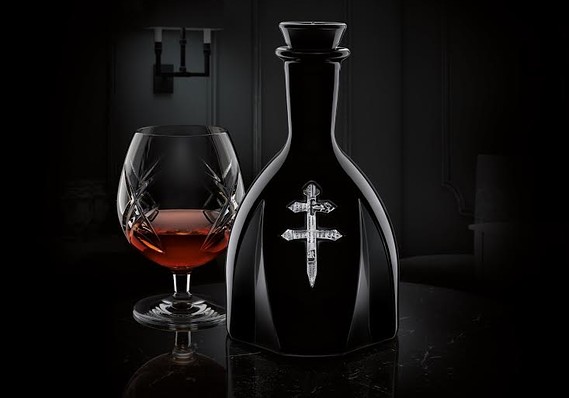 As if being a hip-hop mogul and Beyonce's other half wasn't enough to keep him busy, Jay Z has gone into the Cognac business. Specifically, he's behind the D'ussé brand, a smooth-tasting version of the classic French sip. If you want the truly deluxe Jay Z experience, try the XO expression ($230), which features liquid aged a minimum of 10 years and comes in a sleek black bottle.
Pineapple rum, to be exact. A few years ago, Maison Ferrand, a French-based producer of spirits, decided to revive a British tradition of making rum flavored with the tropical fruit. The resulting sip, Plantation Pineapple Stiggins' Fancy Rum ($35), has gone on to garner all sorts of honors — most notably, it was named best new product at the 2016 edition Tales of the Cocktail, a major bar-industry annual gathering in New Orleans. As for the name, it's a play on a character from a Dickens novel, which is in keeping with the British sensibility that guides this delicious (and very pineapple-forward) drink.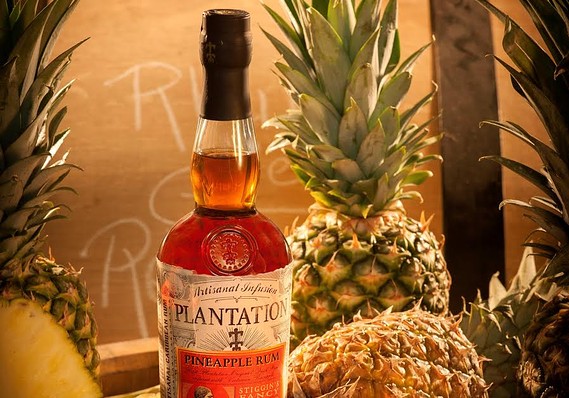 Imagine if there was an Indian equivalent to Baileys Irish Cream, the classic cream liqueur. In a nutshell, that was the inspiration behind Somrus ($25), a brand that emerged a few years ago and is steadily winning fans. Combining rum, cream and spices and flavorings ranging from saffron to cardamom to almonds, this is India in a bottle. It makes fine drinking on its own, but for a holiday twist, it can be used in a gingerbread cake.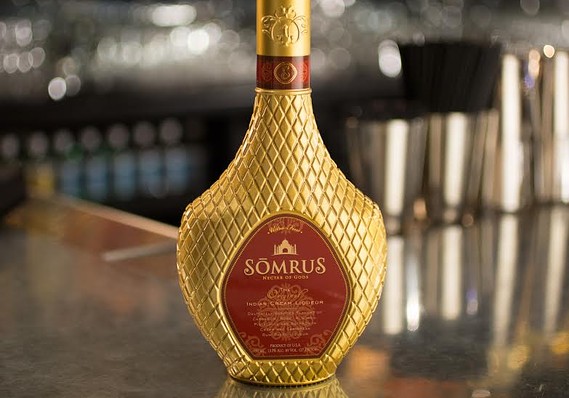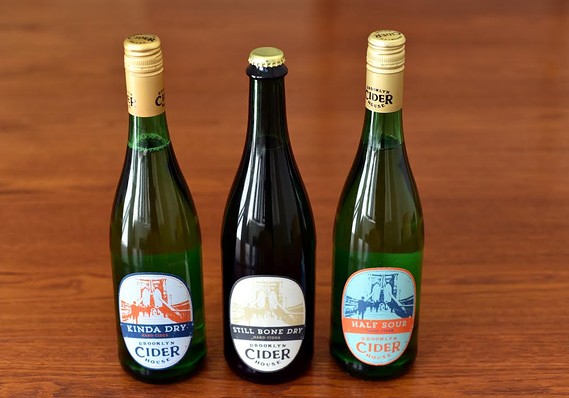 It's no secret that Brooklyn has become the capital of the craft-food movement. And that now apparently extends to hard cider: The Brooklyn Cider House has a line of products to suit every taste, with names (Kinda Dry, Half Sour, Bone Dry) that tell you all you need to know about each bottle's flavor profile. Priced at $10-$12 for a full-size (750 milliliters) bottle or $3 for a 12-ounce one, these sips make great stocking stuffers. (But be advised, the cider is generally available only in Northeast, though some retailers may ship.)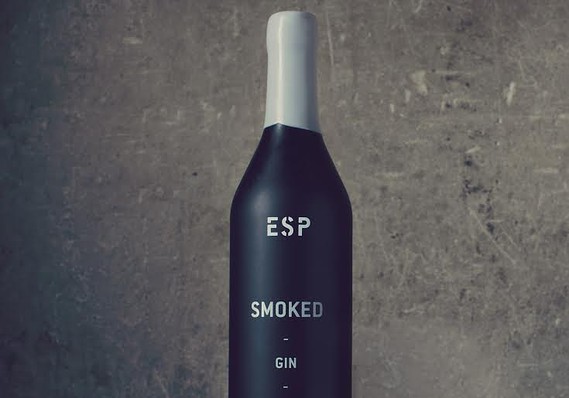 Sure, you can have Scotches with a smoky flavor (and the smokier the better , we say). But what about gin? The Empire Spirits Project, a New York-based maker of what might be dubbed boutique gin, indeed has a Smoked version ($39) — flavored with applewood smoke, to be exact, along with a host of other botanicals, including peppercorn and caraway. It's said to go great a Negroni, the classic gin-and-Campari Italian cocktail. Of course, if you prefer things on the non-smoky side, Empire has you covered with other gins, including a floral-flavored American Beauty one.
The money-is-no-object bottle
Michter's enjoys a stellar reputation among bourbon and rye buffs as a label with a boutique pedigree but also one with growing ambitions. (It was recently named a "Heritage" member of the Kentucky Distillers' Association, the first brand to earn such distinction in more than three decades.) We're fans of many of Michter's whiskeys, especially the 10-year — practically a bargain at $120. But if you have the deepest of pockets and want the ultimate Michter's experience, consider the 2016 Celebration Sour Mash, a blend of the finest aged bourbons and ryes in the distillery's stock. A mere 256 bottles have been released. Oh, and the price tag? Around $5,000.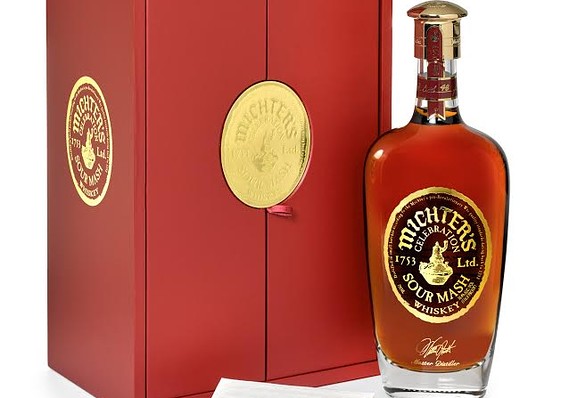 The bottle of beer (well, almost)
We all know Samuel Adams , the beerSAM, +0.08%that made "craft" a buzzword in the industry. But what about Samuel Adams, the whiskey maker? In a sense, that's what Two Lanterns American Whiskey ($120) is all about. The sip is a collaboration between Samuel Adams and Berkshire Mountain Distillers, a Massachusetts-based brand known for such artisanal spirits as Greylock Gin and Ragged Mountain Rum. To create Two Lanterns, Berkshire used Samuel Adams' signature beer, Boston Lager, as its base, distilling it three times and then aging it. The resulting whiskey indeed has a beer-ish undertone flavor-wise, but it's also a clean-tasting delight unto itself — in other words, it's a novelty sip that stands on its own merits.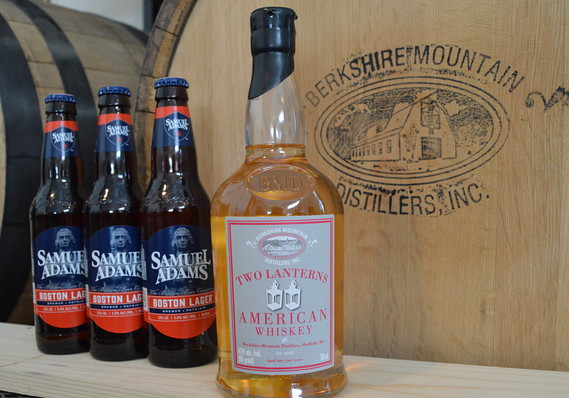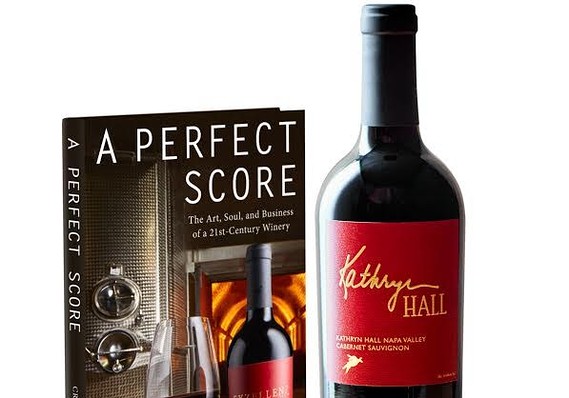 The book-and-bottle combo
Here's a gift to consider when it's not enough to give a bottle alone. Hall, an acclaimed Napa Valley winery led by vintner Kathryn Walt Hall and her husband Craig Hall, has put together a "Perfect Pair Set" ($189). The package combines a bottle of the 2013 Kathryn Hall Cabernet Sauvignon, hailed by famed wine critic Robert Parker for its "unreal richness," with "A Perfect Score," the best-selling book by the Halls that explores the "art, soul and business of a 21st-century winery." The gift affords the chance to not just sip and savor, but to also understand what goes into the product that you're enjoying.