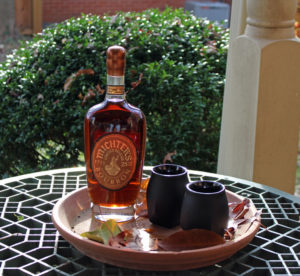 Best New Whiskey, Michter's 25 Year Old Single Barrel: Amid the slate of greatly anticipated limited edition bourbons that come out every Fall, this one was the standout. The last time Michter's released a 25 Year Old was 2008, and this time around it eclipsed all the other ultra aged, hot button bourbons of the year. That is especially so if you think of ultra aged bourbons as being too woody, because this one is not.
Best To Pass My Lips: Tullamore Dew 18 Year Old: Technically, Michter's 25 Year Old was the best thing to pass my lips last year, being the only whisk(e)y I gave an A+ grade to. However, Michter's was new and Tullamore Dew 18 was a solid second place, just squeaking past some very, very old Glen Grant in my affections. It would have been an injustice to let it escape notice on a mere technicality.
Kurt Maitland, Deputy Editor
Best New Whisky, Brora 34 yr old (Diageo Special Releases 2017): I got a few drams of this on the last day of London's Whisky Show and was truly amazed. I've always loved Brora/Clynelish and even then, this was a standout for me. It tops the last few Brora releases and they were spectacular as well.
Best to Pass My Lips, Signatory Vintage Bowmore 1974: Lots of options/lots of drams in this year's travels, and it takes a lot to stand out in that crowd, but a picture supposedly says a thousand words.
Father John Rayls, Senior Contributing Writer
Best New Whisky, Tamdhu Batch Strength 002: I found the Tamdhu 10 Year Old lots of fun, and the Tamdhu Batch Strength took what made it fun it to a whole new level. There's just something really special about Scotch influenced by Sherry casks, particularly, when it's packing a punch, and this one is a classic example.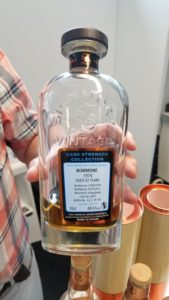 Best To Pass My Lips, Garrison Brother's Cowboy Bourbon 2017: I have my biases, like all of us, and Cowboy Bourbon definitely resides in the heart of my biases. By my way of thinking, this stuff is so good that it almost defies description.
There are a few very truly excellent examples of bourbon that reside outside the state of Kentucky. This is one of them,and I humbly suggest that even folks in Kentucky could learn some things from Dan Garrison about bourbon-making.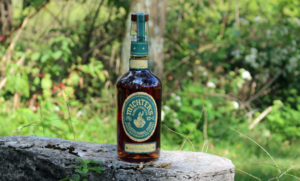 Randall H. Borkus, Contributing Writer
Best New Whiskey, Michter's Toasted Barrel Finish Rye: The nose is fairly complex and enjoyable from the start. The whiskey is silky smooth on my tongue and delightfully warm in my mouth. A splash of water really opened it up for me leading the way to an array if vanilla candy, cloves, nutmeg, cinnamon and a touch of sweet cherry Gummy bear. The finish is smooth and easy with hints of vanilla parfait, candy sweetness and oak spice.
Best To Pass My Lips, Four Roses Small Batch LE Bourbon (2017): The nose surprised me with hints warm vanilla bean, over ripe apricot and spice. The flavor bursts on my palate with over ripened fruit flavors giving way to hints canned cherries, maple and burnt marshmallow sugar. The mouthfeel is full of ripened fruit, floral essence sprinkled with ground vanilla bean all dancing in the back of my throat. A few drops of water open up highlights of butterscotch, marshmallow, molasses and a touch of chocolate mocha dryness. The finish is long with weighty notes of caramel, burnt marshmallow, and sweet oak spice. This was delightful to go back to for another deep pour.
Emma Briones, Contributing WriterBest New Whiskey, Compass Box Phenomenology: I always love a whisky that really challenges what I expect, and Compass Box Phenomenology was one of those whiskies. A fresh and complex work of art, it was full of fruitiness. It was also a well-matured blend that was a delight in each one of its sides. Phenomenology is simply a must-have, and our review of it is coming later this week.
Best to Pass My Lips, Craigellachie 31 Year Old: I've been able to taste some wonderful whiskies this year, but the one really caught my attention was Craigellachie 31. This 2016 release from John Dewar & Sons is a surprising Scotch with its very own character. Well-balanced, it combines its sweet side with some tropical notes and wood spices, followed by a long warm finish.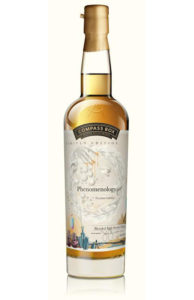 Elizabeth Emmons, Contributing Writer
Best New Whiskey: Mic Drop Bourbon: Yes, it's a one-off release, but I was particularly wowed by it because it a) was one of the most delicious bourbons I have tasted in my recent memory and b) was high proof (56%) and still had great depth if flavor (it wasn't all heat and pepper). I also surprised myself a bit with this one because I am usually mostly attracted to Scotches, but it made a lasting impression.
Best to Pass My Lips, Talisker 25 Year Old: I am going back to my roots here: my love of smoky whisky is what started my love of whisky in general. I was fortunate enough to have the opportunity to try this Talisker. Talisker is one of my favorite distilleries and this one did not disappoint. I tried the 25 alongside the Talisker 30, and while it was a close call, I preferred the 25 because the smoke was more forward and present in the way one would expect from a Talisker, yet it still displayed a delicate character. Beautiful.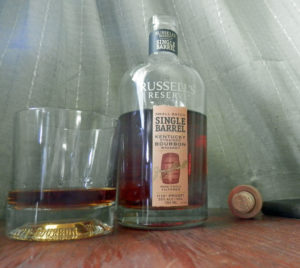 April Manning, Contributing WriterBest New Whiskey, Booker's "Blue Knights": This installment of Booker's was a pleasant highlight to 2017. This is a bold yet balanced spirit, ringing in at 127.4 proof. A complex adventure for your palate, I highly recommend this for an evening sipping spirit.
Best To Pass My Lips, Russell's Reserve Single Barrel Bourbon: I'm first and foremost a fan of all things Wild Turkey, so I'm most delighted with Russell's Reserve Single Barrel Bourbon.
Debbie Shocair, Contributing WriterBest New Whiskey, A.D. Laws Bottled in Bond Rye: When I think of the surge in the American Craft sector of whiskey in 2017, AD Laws jumps to the front. With a finish that is lovely and long, beginning with toasted grain, tobacco and leather, Laws has proven itself to be an up and coming powerhouse in really good Amber Gold. Get it. Enjoy it. It was a good year, 2017, and a great one for whiskey!