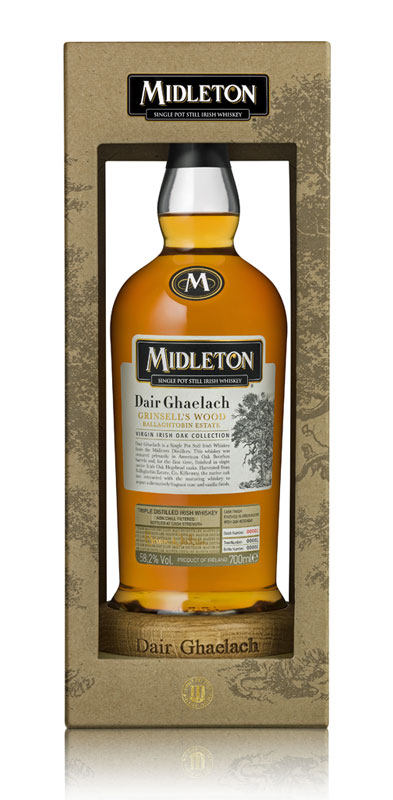 2015 was The Whiskey Reviewer's fourth year, and its second as a web magazine. This is also the third year for our "Top Picks," our own informal and annual awards. Rather than convene a formal awards panel, we instead allow staff members to make their own, individual choices in two "Best Of" categories: "Best New Whiskey;" and "Best To Pass My Lips." These respectively represent the best release of the year and the best overall whiskey tried, regardless of release date, during the year.
Richard Thomas, Owner and Managing Editor
Best New Whiskey: Midelton Dair Ghaelach. This aged Midleton pot still whiskey finished in new Irish oak is truly sublime stuff. An interesting note about this release is that if you are one of the many who found Jim Murray's rye emphasis in Whisky Bible 2016 suspect, then his #3 choice of Dair Ghaelach becomes his top whiskey by default.
Best To Pass My Lips: Wemyss Malts Kirsch Gateau Single Cask Whisky. This whisky, the first cask strength release from Wemyss Malts and a 26 year old Bunnahabhain aged in a sherry butt to boot, received the sole A+ grade I gave in 2015. Clearly I wasn't the only person who felt so strongly about it, either. After jotting down my notes I rushed to order a bottle online, whereupon I discovered it was already sold out, and this only a few days after I received my sample!
Kurt Maitland, Deputy Editor
Best New Whiskey: Michter's Barrel Strength Rye. Just further evidence that higher proof often makes for a richer experience. Michter's Standard Rye is one of my favorite ryes on the market but the 2015 Barrel Strength release is a thing of beauty and in a class by itself.
Best To Pass My Lips: Bowmore's Devil's Cask. ** This is the third iteration of this release and it's a cask strength release that has spent time in two first-fill sherry barrels (Oloroso and Pedro Ximenez). The result is a rich, viscous, sherry bomb with hints of the sea and the color of cola. It's a bit overpowering, but it has become one of my favorite Bowmores in short order.
I wanted to name the 27 Year Old Caol Ila I tasted straight from the barrel at this year's Feis Ile on Islay (hint: the cask it's in was so good that the whisky comes out smelling like a Glendronach), but it's pointless and unfair to cite whiskies that haven't been commercially released or are near impossible to get. So that leaves this year's Feis Ile Lagavulin out as well unfortunately.
Honorable Mention: Barrell Bourbon Batch 001 Whiskey. * This was neck and neck for me but that doesn't take anything away for Joe Beatrice and the guys at Barrell. Their first "non" bourbon release was a whiskey masterclass and not many "runner ups" have me stocking up the cupboard for when the release is not on the shelves anymore.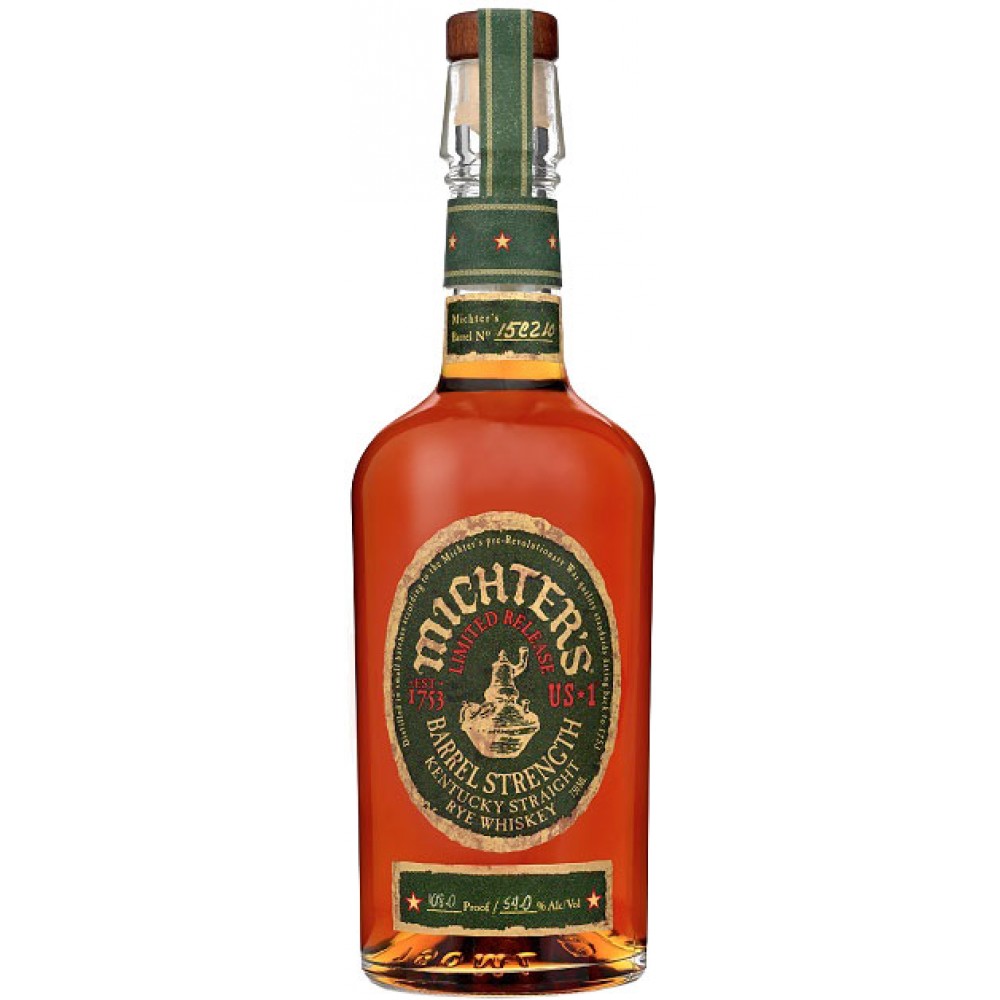 Elizabeth Emmons, Staff Writer
Best New Whiskey: Laphroaig 15 Year Old 200th Anniversary Single Malt. This re-release of an old classic lives up to the name with the subtle but smooth peatiness. Bottles are still out there, but it's a limited edition, so move on them sooner rather than later.
Best To Pass My Lips: Bowmore Devil's Cask. ** Kurt introduced me to this one, and I have one word for it: amazing.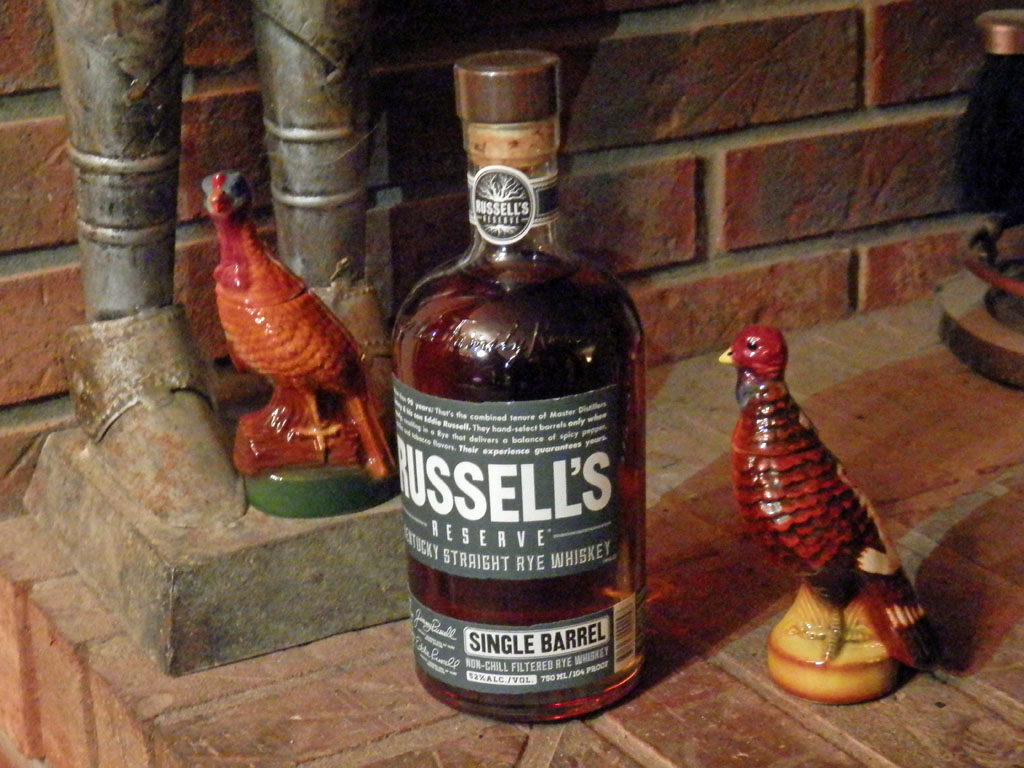 April Manning, Staff Writer
Best New Whiskey: Russell's Reserve Single Barrel Rye. This new Wild Turkey creation pleasantly surprised me with it's smoothness as most of the time I find ryes to be harsh. This will now be the rye to which I compare all other ryes.
Best To Pass My Lips: Wild Turkey Rare Breed. I am a bourbon snob and am very particular about my Wild Turkey, especially Rare Breed. This is why I am a member of the Rare Breed Society, a "collection of folks with an unusually deep appreciation for the art of making and tasting bourbon." As I sit here trying to put into words why I enjoy drinking Wild Turkey Rare Breed, Van Morrison comes on the radio and does it for me. I delight in this remarkable bourbon because it eases me, it pleases me, and it satisfies my mind.
Father John Rayls, Staff Writer
Best New Whiskey: Elijah Craig 18 Year Old Single Barrel Bourbon. This one is never over-powering, but instead is very smooth and easy to drink, and certainly complex. *
Best To Pass My Lips: Elijah Craig Barrel Proof Bourbon. A good whiskey that is very drinkable on its own, in spite of its 67.8% abv.