Before we moved to Melbourne from New York, we decided to take a short trip to Louisville, Kentucky. I wanted to see this part of America and tour some bourbon distilleries. The most memorable and special distillery visit was definitely the one to Michter's. They don't give public tours but luckily we had industry connections (fortunately they are working on their "Bourbon Experience" location for the public).
Bomberger's in Pennsylvania (known as Shenk's in 1753) was known to be the first (or one of the first) whisky distilleries in America. The Michter's brand name was established in the 1950s, but the owners filed bankruptcy in 1989 during a time the whole whisky industry was suffering. Luckily, in the 1990s, Joseph Magliocco, who had experience drinking and selling Michter's whisky in his early days, resurrected the brand in Kentucky. Read more on their website.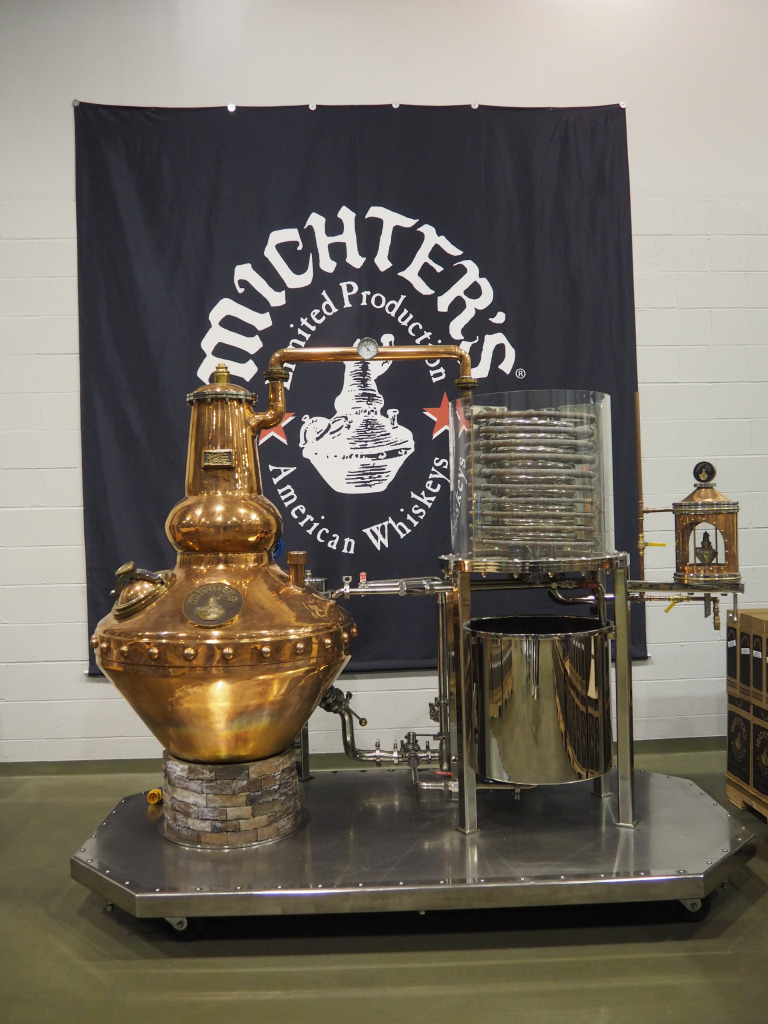 As we took a tour of Michter's distillery, their commitment to quality was very clear. Most of their corn is sourced locally from KY, and all the grains are non-GMO. It's not only the sourcing of their ingredients, but their processes as well that reflect their integrity.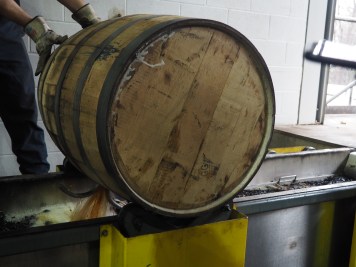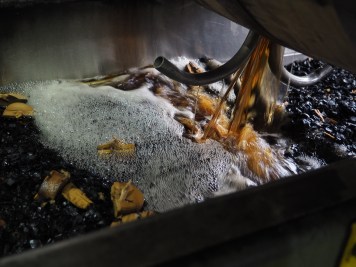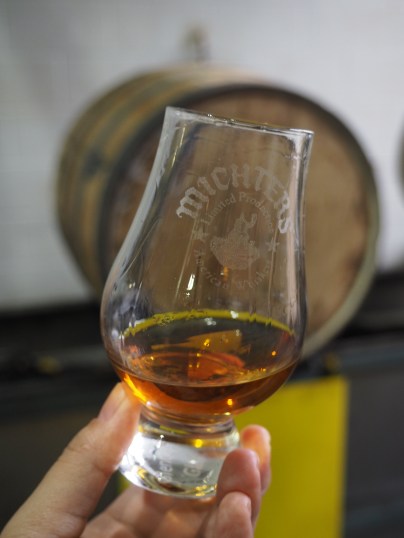 The photos above shows the emptying of a barrel (of US1 Bourbon) and we were lucky to try some of this unfiltered and cask strength product! It was amazingly smooth considering the alcohol content. Michter's actually keeps their whiskies at 103 proof (barrel entry) so they don't have to dilute it as much. Most other producers are making whiskies at around 125 proof. Apparently during the times before and during prohibition, it was common knowledge among whisky distillers that the sweet spot for barrel entry is around 100-105 proof.
Another factor that makes Michter's quite unique is the way they custom filter each whisky so that they achieve the desired results and characteristics for each. They chill filter instead of using carbon filtration, which tends to strip away flavors and aromas.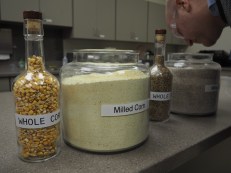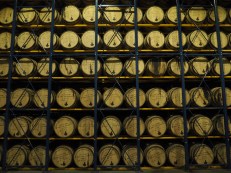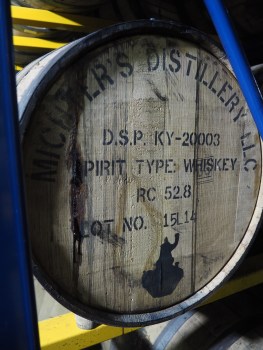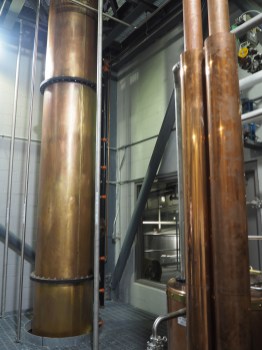 The most special part of the visit was the tasting that was led by the former master distiller of Michter's- Willie Pratt. Willie retired from Brown-Forman at age 65 after working there for over 40 years. But his love and passion for whisky had him join Michter's as the master distiller to oversee their whole operation. What an honor it was to meet him and have him educate us. One of the most fascinating things I learned was about how the method of toasting and then charring the barrels (each stave) greatly affects the quality of the aging. He showed us a stave that had been toasted before charring, and it had a beautiful and prominent red line running down the center. The other, which had been charred without toasting first, had a line running closer to the charred surface. When you can obtain that red caramelized line in the center, it means that the whisky travels further into the staves to absorb more flavor and color. Michter's actually uses a method called "heat cycling" to induce extra cycles during the aging. By raising the temperature in the warehouse, they manipulate more whisky to be absorbed into the wood. Today, Michter's master distiller is Pam Hielmann, who was with Beam for 15 years before joining the team. She carries on Willie's legacy while applying her experience and expertise.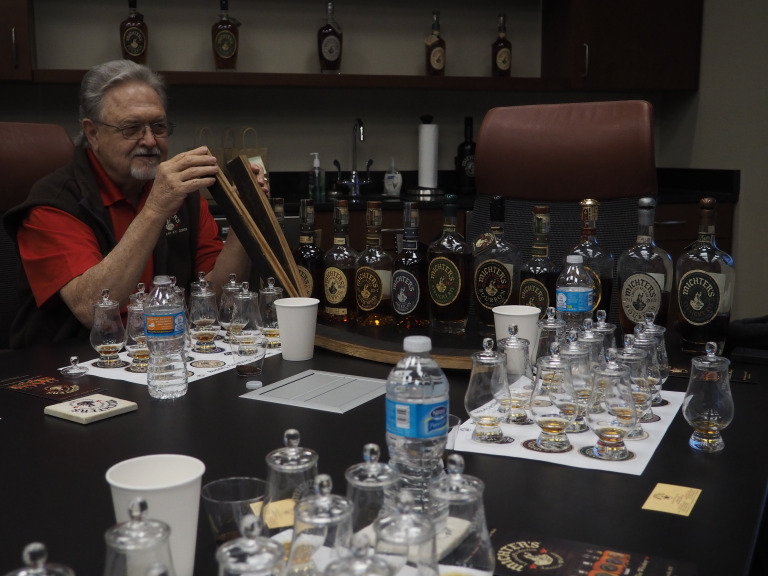 Visiting Michter's and meeting Willie was the highlight of going to Louisville. We saw a side of America that we don't get to see in New York, and it actually reminded me of Japan. Maybe I failed to see that craftsmanship still exists in America because I rarely left New York, but I was impressed to meet quite a few very dedicated craftsmen in Louisville. I'm sure there are other cities where I could have met people like this, but I was sure glad to see this side of America before leaving the country!